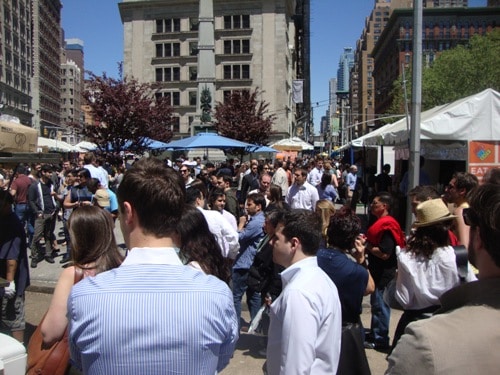 It's time again for Madison Square Eats, presented by UrbanSpace and the Madison Square Park Conservancy.
Madison Square Eats has turned into a great twice-yearly event that brings many of the best market and street vendors to a central location just to the west of Madison Square Park.
Click through for the dates, times and which vendors will be there. We know many of them, but there are a few newbies sneaking in.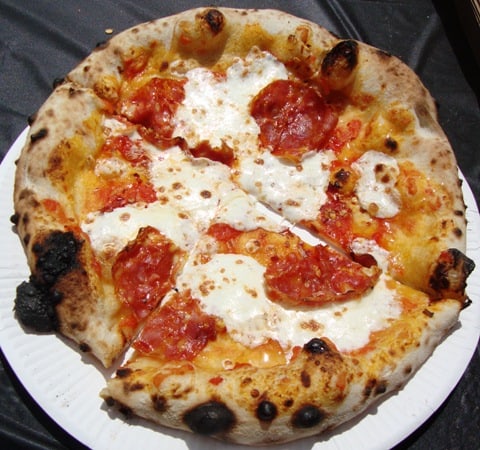 Madison Square Eats is open daily from 11am-9pm, so you can enjoy lunch and/or dinner there.
The festival starts this Friday, May 3rd and runs through Friday, May 31st.
Some of the vendors at this version of Madison Square Eats that you've read about here are Calexico, Roberta's (don't miss the Bee Sting Pizza), Asia Dog, Hong Kong Street Cart, La Sonrisa Empanadas, Mighty Balls, MMM…Enfes, Melt Bakery, Mexicue, Mayhem & Stout and Red Hook Lobster Pound.
Among the newbies we've heard about, but haven't tried yet, are Mimi & Coco's, Mason Jar NYC, Graffiti | Mehtaphor, Seoul Lee Bar B Cue, and of course Arancini Bros, because you can never have enough balls!
We'll see you there!