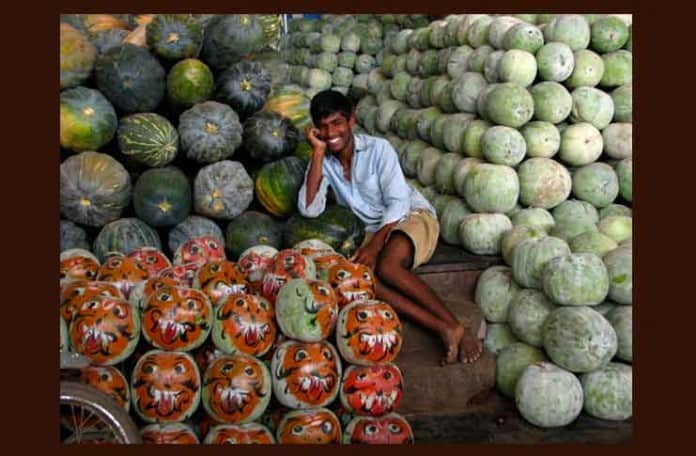 On Monday night, my wife and I took a class on how to cook Indian Street Food.  The cooking class was a present I gave her for the holidays.  She is an excellent (non-professional) cook who can make many different types of cuisines, but has never been able to get Indian down.  Now, after this class, we're looking forward to trying it again.
The class was held at Miette Culinary Studio at 109 MacDougal Street in Greenwich Village.  The studio is on the 2nd floor of an old townhouse in a fun part of the Village.   This particular class was taught by Chef Rati, a former instructor at ICE (Institute for Culinary Education) who had the Indian cooking knowledge, and Chef Paul, a Belgian chef who has worked at Tartine and Titou in the Village and now owns the school.  He ably assisted Chef Rati, and also had plenty of general cooking technique and knife knowledge to impart.
The class was limited to 12 people and cost $95 per person.  It was mostly young 20-something couples ranging from culinary beginners to somewhat more experienced cooks, but by no means was cooking experience needed for this class.  A few bottles of wine were on the table to loosen things up a little and to go with the food later.  The class was very casual, but well done, which perfect for us.
The menu consisted of chicken kathi rolls, bhel puri (kind of like Indian Chex mix with potatoes and chutney), vegetable samosas, gol gappas (puffed crispy pooris stuffed with potatoes and tamarind sauce), zeera pani (cumin water), cilantro chutney and tamarind chutney.  Most of the recipes were in Chef Rati's family for generations.
All of the spices were explained, passed around and sampled, and the difference between the fresh chutneys and jarred chutney was driven home by tasting each side-by-side, both the tamarind chutney and the cilantro chutney.  As we saw first-hand, there was no comparison between jarred and fresh chutney.  We also found out that fresh chutney will last in the fridge for up to 6 months if it's kept free of moisture.
We all got to make our own samosas, with Chef Rati providing some great instruction and tips.  The chefs did most of the cooking, but everything was fully explained and recipes were provided for us to use at home.  We all asked questions, which were happily answered, and we sat down for a wonderful meal at the end of the class.  To give you an idea of the feel of the class, it was scheduled for 2 hours, but lasted slightly over 3 hours.  Nobody rushed anything, and it was all very informative, interesting, and fun.  We definitely feel knowledgeable enough now to make these dishes at home.
If you're interested in taking a cooking class, many other types of classes are offered: Italian, French, Dim Sum, Brunch, and many others.  We highly recommend the experience, and will likely be taking more classes at Miette Culinary Studio.