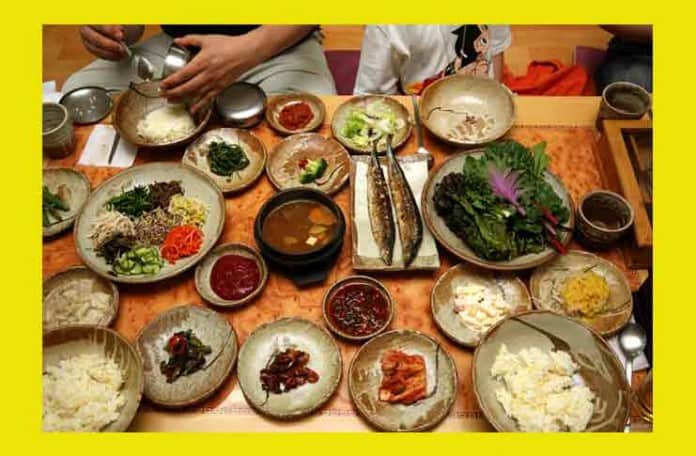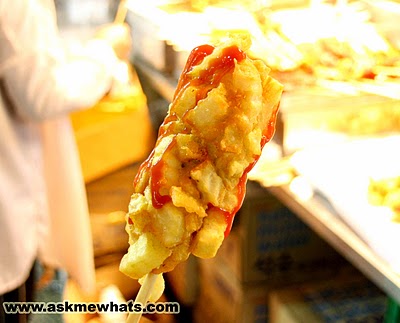 We ran across an article about Korean street food on Askmewhats.com and were struck by how interesting and varied the street food is in Korea – and how many things you can get on a stick!
Hot dog & fries on a stick (above) – check!
Sausage wrapped in seaweed, sausage stuffed with rice cakes and sausage wrapped in bacon (below) – check!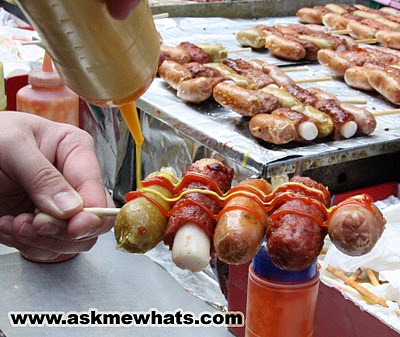 Meat, sausage and tofu skin on the same stick (below) – check!
Rice cake on a stick (below) – check!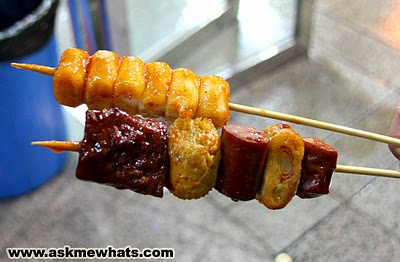 And when you get tired of food on a stick (as if that would ever be a problem), she also really liked the crunchy squid chips (below).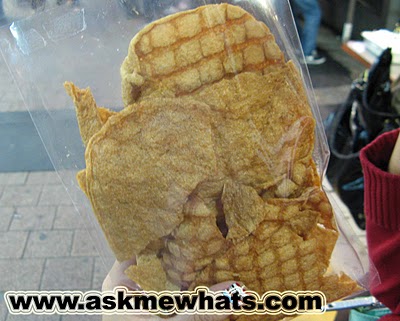 If you click through to the link, there are a bunch of other Korean street food pictures and descriptions including Korean chicken tacos, "hash pops" and spiral potatoes, pictured below. [Askmewhats.com]