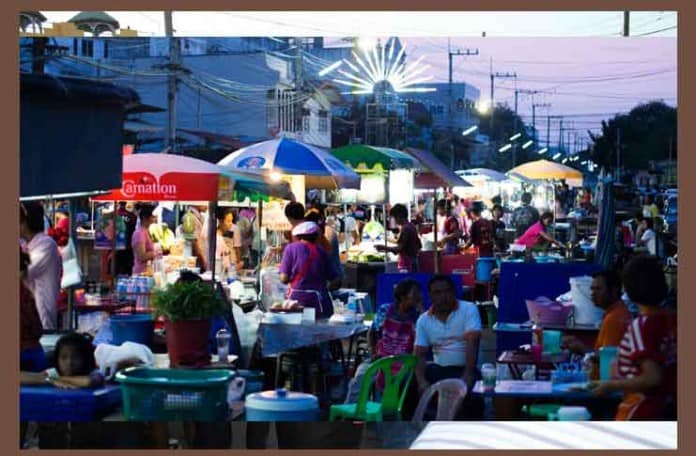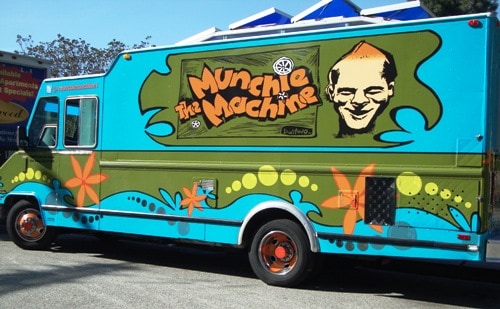 I went back to the same spot for lunch yesterday (Universal Gate 2, Weddington Park & Valleyheart), and it was occupied by The Munchie Machine.  Anybody who was ever into Scooby Doo will get the references, from the decor to the menu to their laid-back attitude – but it's even more apparent how great a job they did when you view the vehicles next to each other.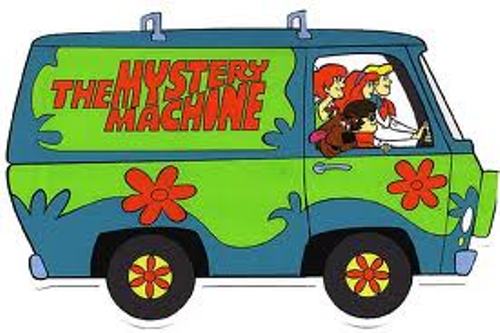 I spent a few minutes talking with the owner Rob, who the truck's picture is loosely based upon.  I said it was my first time at the truck, so he suggested the STB sandwich ($8), a daily special that he said was their most popular special when they offer it.  The STB is smoked turkey, bacon and cheese, but there was a bit more to the sandwich than just these items.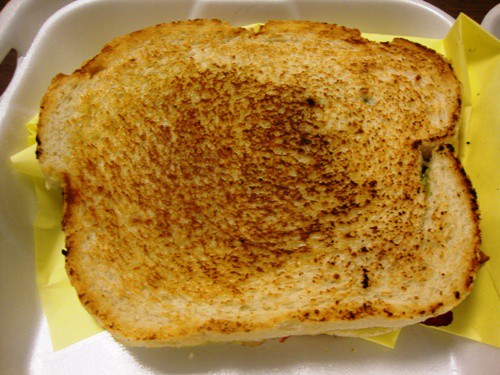 When you order, you get a choice of bread (sourdough, ciabatta, six grain) and cheese (Swiss or provolone).  I selected sourdough and provolone to go with the smoked turkey and bacon, which also included tomatoes and a jalapeno aioli.
I didn't realize they grilled all the sandwiches, so this was more like a glorified grilled cheese, tomato, turkey and bacon – but that's a good thing!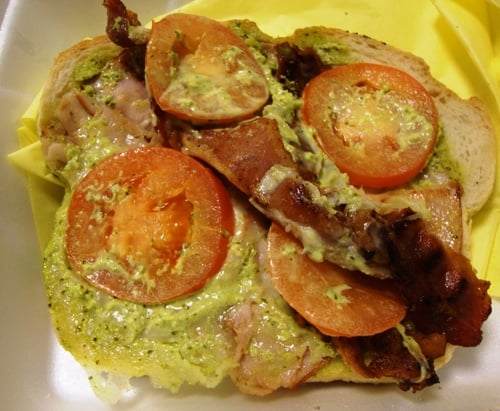 The real secret weapon though was the jalapeno aioli sauce.  It wasn't overly hot, and it added a real nice kick to the sandwich.  It complemented the smoked turkey rather than overpowering it, and it certainly didn't overpower the bacon.  (Note to self: After last night and today, I'm going to have to lay off the bacon for a while.)
The sourdough bread was also very tasty, making for a wonderful sandwich.
The Munchie Machine looks like they have excellent fries (regular, chili cheese and pesto parmesan) and desserts (S'mores and Scooby snacks), but after all the food I ate last night, it was time to just have a regular, albeit delicious, sandwich.
(I also need to save room for dinner because I found out about another multiple food truck gathering tonight in North Hollywood.  Check back later to hear about that.)