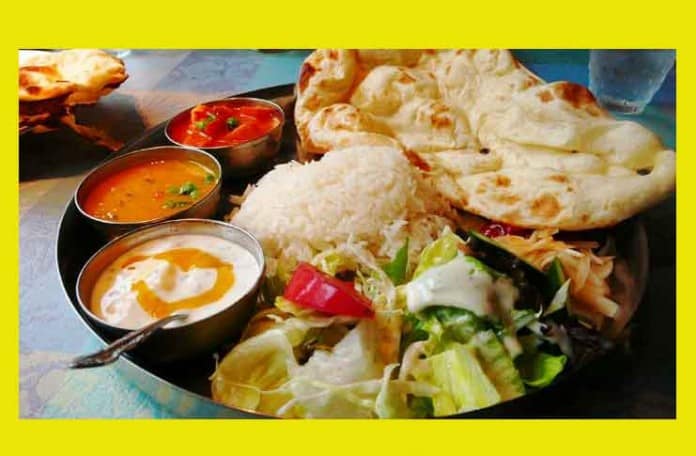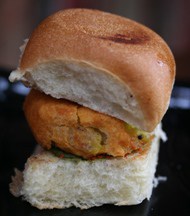 SAD UPDATE: Aamchi Pao is CLOSED. I walked by there last night, and it was closed up tighter than a gnat's ass.  There are plenty of other places to get Kati rolls, such as Kati Roll Company and Biryani Cart, but it will be tougher to find pao now.
Ever have an Indian slider?  Aamchi Pao at 194 Bleecker St (bet 6th Ave and MacDougal St) in Greenwich Village specializes in Mumbai street food based on pao (pronounced pow), a soft, white roll buttered with ghee, on which are served many delicious things.
Among the offerings are chicken tikka pao (tandoori chicken, mint chutney and roasted onions), vada pao (potato, chickpea flour and coconut garlic chutney), unda omelet pao (eggs, onion, green chilies and chili garlic ketchup) and Parsi beef keema pao (minced beef, coriander, cumin masala, and tomato).  There are a few other types of pao, too.
Aamchi Pao (which means "my bread") also has six different Kathi rolls and a few different types of stuffed paratha.  There are many reasons to spend some time in the Village, and Aamchi Pao is one more.  Since there are only around a dozen seats in the place, we are putting Aamchi Pao in the Honorary Street Food section of NYSF.
Of course, if you happen to actually be going to India, the India Travel blog has a place to get authentic Delhi street food in Mumbai where they use filtered water and wear gloves, so you don't have to worry about getting sick.  They also have details of where to get authentic Delhi street food, too.
For now, I'm sticking closer to home and checking out Aamchi Pao.  If you are looking to make Indian dishes, check out Cooking Time Journal for the best wet grinders for Indian cooking.