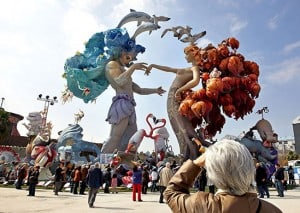 This has nothing to do with street food, but it's very interesting.
Every March in the Spanish town of Valencia, they have a festival called Las Fallas, which translates to "the fires".  They spend weeks building giant floats, some with political and other symbolic themes.  Political caricatures are a particular favorite. At midnight, they set the floats on fire.  Crazy, huh!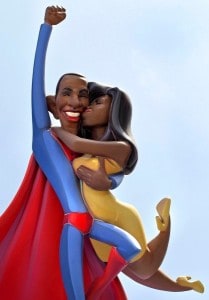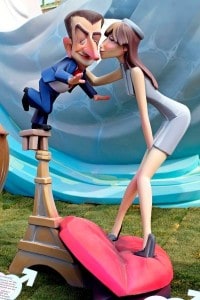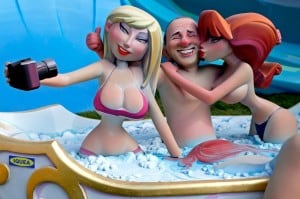 Las Fallas developed during the 15th Century, when it evolved from the wooden candleholders or 'Parots' which were used by Carpenters in their Workshops during the winter.  As the weather became milder and spring was on its way, the Carpenters would decorate the Parots with old clothes or even comical masks imitating local characters, and take them into the street to burn in celebration of their patron saint, Joseph. The decorated candleholders became increasingly symbolic, taking an ironic view of life, and often featuring relevant commentaries.
Here are some other floats from this year's festival, all of which were set on fire at midnight.