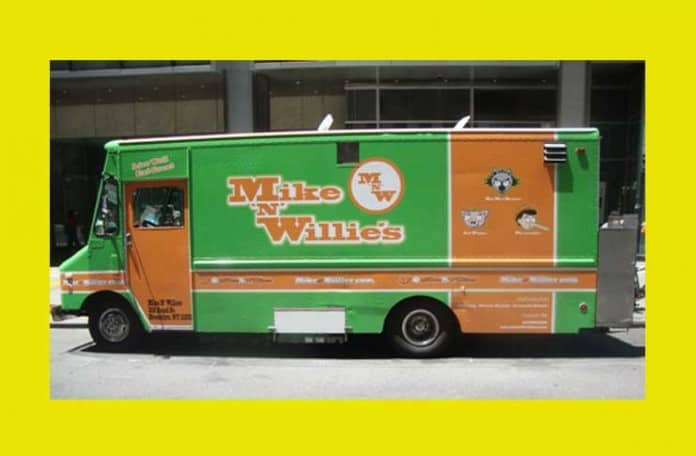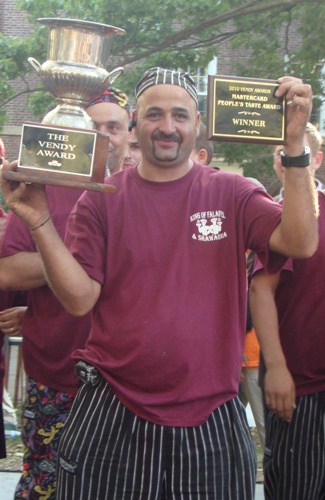 2010 was a banner year for street food any way you look at it.  High-quality food trucks and carts (we hate the phrase "gourmet food trucks") went mainstream in a big way.  Eating from a food truck is no longer a niche activity only for foodies – or at the other end of the scale, construction workers.
So how and why did street food explode in popularity in 2010?
There are many reasons why street food has gotten so popular.  In our estimation, the main reasons are:
It costs hundreds of thousands of dollars to open a restaurant, and the vast majority of new restaurants close within 1-2 years.  With the recent banking crisis and recession, raising capital for a new restaurant is exceedingly difficult.  Food trucks and carts allow talented chefs to open their own "mobile restaurant" for a fraction of the cost of opening a "brick-and mortar" restaurant.  If the food truck is successful, it has become increasingly common for a restaurant to follow.  We have seen this numerous times, with successful food trucks and carts being parlayed into restaurants by Calexico Carne Asada, Cupcake Stop, Dessert Truck, Van Leeuwen Ice Cream Artisans, NYC Cravings, The Taco Truck, QBA Cuban Kitchen, and just this week, Souvlaki GR and Schnitzel & Things announced they are opening restaurants within the next few months.
Food trucks have also been a popular way to expand an existing  restaurant's "brand".  We have seen restaurants such as Rickshaw Dumpling Bar, Taïm and Maffei's Pizza open food trucks after having "brick-and-mortar" establishments.  Food trucks add another source of revenue for a restaurant and are a much smaller investment than opening a 2nd location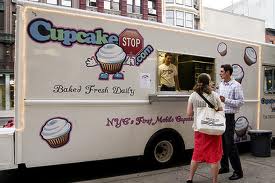 People increasingly want their food fresh and local.  When you order street food, it's prepared while you wait, so it's always fresh, and often local.  For example, Frites 'N' Meats gets their meat from DeBragga & Spitler, bread from Balthazar Bakery and cheese from Murray's – all local, high quality NYC purveyors.
Mobile technology and social media such as twitter, facebook and foursquare make it easier for people to find food trucks that move locations every day.  These tools have helped street vendors build followings faster than was possible in the past by "word-of-mouth".
Once food trucks started building followings and became "trendy", many companies have used them to promote their own goods and services.  In 2010, Schnitzel & Things had a promotion with free schnitzel courtesy of Austrian Airlines, Cupcake Stop had one with Victoria's Secret (including VS models giving away cupcakes in the truck), and Sweetery NYC (formerly Street Sweets) often has 2 or 3 promotions for different companies within the space of a month.  You don't even need to sell food to promote your product with a truck on the street.
Some vendors have also entered the business because their jobs have been eliminated.  Unfortunately, this will probably occur more often in the coming years.
Now that street food became "mainstream" in 2010, check back later this week for our favorite street food developments of 2010, and what we are looking most forward to in 2011.
Souvlaki GR