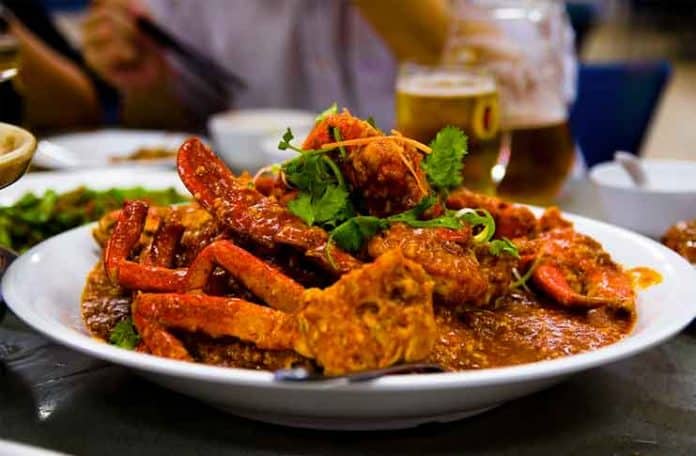 Written by Jessica Wilson
Okay, so you've started to live a healthier lifestyle. You've gradually changed your ways which included you going to the gym every other day and preparing healthier meals for yourself. You also choose to eat at home rather than dining out with friends because you want to be sure of what you eat. You're determined to make this change for the long-term and not just make this a fad. You have several memberships to different health websites because this is one way of getting healthier recipes. However, you feel like you've been doing most of the recipes found on the internet and you would want to try something new – and street food recipes might be the solution to all your woes. Not only will this be appropriate to the kind of lifestyle you're living right now, but you'd also have a taste of different cultures around the world – literally. You can start by trying these five healthy street food recipes:
Singapore Chili Crab: This is one of Singapore's national dishes and if you have a knack for spicy meals, you should surely try this out. Schedule your next shopping trip and make sure that crab is on top of your list!
This recipe can be prepared in 25 minutes and is only cooked for 5 minutes. This can be your quick go-to meals if your friends suddenly are on your doorstep, paying you a surprise visit!
There are a lot of ingredients involved in this dish but don't worry because these can easily be bought from your local grocery store. You can also decide which type of spices you would like to add. If you want yours spicier than the original dish, go ahead and add in another teaspoon of chili.
This dish is healthy because it contains 45 grams of protein and only 9 grams of fat. These micronutrients which are very important to the body, and essential for keeping your weight on track.
You'll not only be healthy once you prepare this, but you'll also satisfy your spicy and seafood cravings!
Korean fried chicken burgers: Yes, you can now have the perfect combination of fried chicken and burgers into your dish, and not feel guilty about eating it (who would've thought). The Korean fried chicken burger can be found anywhere around Korea, but who says you have to go there to be able to taste their unique street food?
Watch this video to see how to do it:
You just need 30 minutes to prepare this Korean goodness and 20 minutes for cooking.
This dish contains 19 grams of protein and 2 grams of fiber.
This street food recipe can be a bit tricky because you would need to prepare ingredients for the chicken, and the kimchi-style sauce. But if you're already comfortable with spending time in your kitchen, everything will be a piece of cake for you.
Chicken Souvlaki: If you want to try Greek dishes but don't have the time and the resources to go there, why not prepare one on your own?
You just need 20 minutes to prepare this dish and your dinner plate – that's hassle-free for you, right?
This century-year-old meal contains 5 grams fiber and 36 grams of protein.
Most of the ingredients of this dish are vegetables which might be a staple in your cupboard. If you think you have all the ingredients for your own Chicken souvlaki, prepare this for your next meal!

Chicken Souvlaki
Spiced lamb & feta gozleme with special tomato sauce: Who says you can no longer eat a single pizza when you want to live a healthier lifestyle? This Turkish-pizza is not only healthy but very satisfying as well – you don't see spiced lamb options in your regular pizza shops, right?
This is a perfect dish if you have a planned dinner date with your friends or family. This will take you 50 minutes to prepare and 45 to cook. Sure, it might seem like hard work, but the dish will be worth the effort.
This dish contains 65 grams of carbs, 4 grams of fiber and 38 grams of protein.
Just imagine the goodness of a regular pizza and stuffed with lamb, feta, raisins, and nuts – yep, that's what you're getting once you finished cooking this dish.
Japanese okonomiyaki: Enjoy the Japanese culture through this Japanese-style pancake. The Japanese okonomiyaki is full of authentic flavors and textures, and once you take one bite of this dish, you can feel as if you're transported to Japan.
This dish requires time before it can be served on your plate. You'll need 30 minutes for preparation, 10 minutes for cooking and 2 hours of resting.
The Japanese okonomiyaki has 630 kcal and 3 grams of saturated fat.
What makes this type of pancake unique is that it's actually served with a honey sauce and topped with bonito flakes.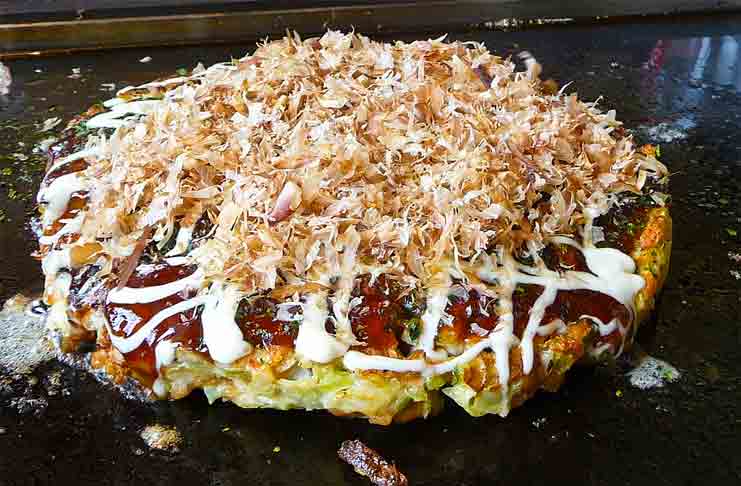 You can find these great tasty dishes in a lot of our New York food Trucks. Your attempt to have a healthier lifestyle should not be hindered just because of the limited meals available for you. You should be creative enough to come up with healthier meals, and street foods can become an excellent option for you. And there are a lot of healthy street foods which you can try and that won't break your teeth when you bite into them. Think about this in your next internet search and for sure, you'll be able to create more dishes that fit to your healthy lifestyle!
About the writer: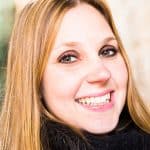 Jessica Wilson is a professional health expert who works for some major health industry giants. She currently writes for Members Own and is dedicated to helping people learn more about health related topics along the journey. When she's not a health advocate, she enjoys some down time traveling or talking with family.