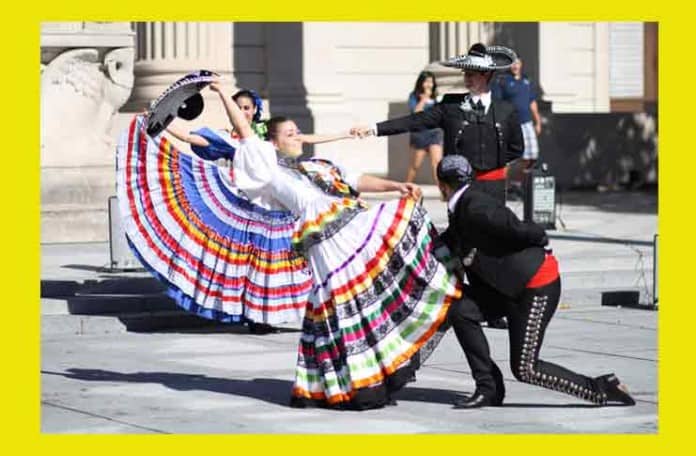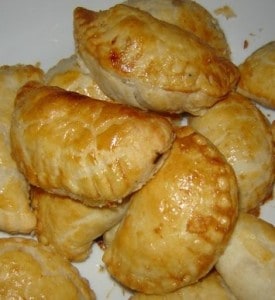 Earlier this week, we asked if empanadas can become the next tacos, as Leo Suarez is trying to accomplish.  In that vein, here's our personal recipe for ground beef and lime empanadas.  Our recipe uses Pillsbury crescent rolls as the dough, but if you're hard-core, feel free to make your own dough.  We don't have a lot of room in our little NYC kitchen to roll out dough, and would rather spend the time making margaritas to go with the empanadas.
GROUND BEEF AND LIME EMPANADAS
1 lb. ground beef
1 medium onion
1 clove garlic
16 ounce can plum tomatoes
2 limes juiced
½ cup raisins
½ cup slivered almonds
½ cup golden raisins
2 jalapeno chilies
½ cup chopped cilantro (with stems)
¼ tsp. ground cloves
¼ tsp. cinnamon
Salt and pepper to taste
Brown the ground beef in large frying pan.  Remove meat from pan and strain.  Reserve 1 tablespoon of fat.
Drain and chop plum tomatoes reserving liquid in case it is needed.  Soak raisins in warm water.  Toast almonds.
Chop onion fine and add to frying pan.  Cook until translucent.  Finely chop garlic and jalapeno; add to onions for last 30 seconds of cooking.
Stir in browned beef, chopped tomato and lime juice.  Add remaining spices and adjust seasonings to taste.  Some of the reserved tomato sauce can be added back if the mixture is too dry.
Of course, you can make your own pastry dough and roll it out, but I usually use Pillsbury crescent rolls, which work very well as empanada shells.
Lay one triangle on the table and fill with about 1 tablespoon of filling.  Pinch together two out of the three sides.  Pick up the pocket you have made and fill empanada, then pinch the last side closed.
Place on baking sheet.  (Lining the baking sheet with baking paper prevents sticking.)  Brush empanadas with scrambled egg mixed with one tablespoon of water.  Bake at 350 degrees for 15 minutes or until golden.
ENJOY!