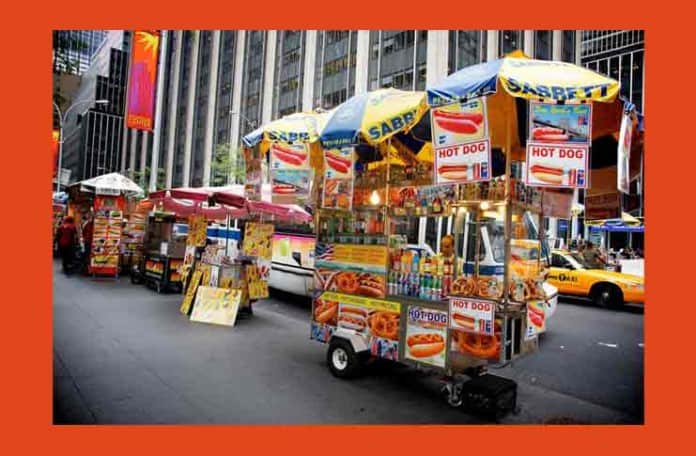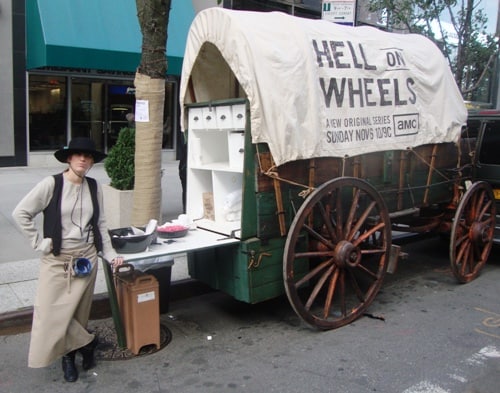 On my way to the 1 train this morning, I did a double-take.  Across Hudson St was a covered wagon giving out free coffee.
They were promoting the new Western series on AMC called Hell On Wheels that premieres this Sun, Nov 6th.  The tagline for the series is "Blood Will Be Spilled. Lives Will Be Lost. Men Will Be Ruined."  Sounds serious.
There weren't any vittles or grub, but free coffee is free coffee.  I was told they will probably be there until about 1pm or so.
If you're interested, below is AMC's First Look at Hell On Wheels.