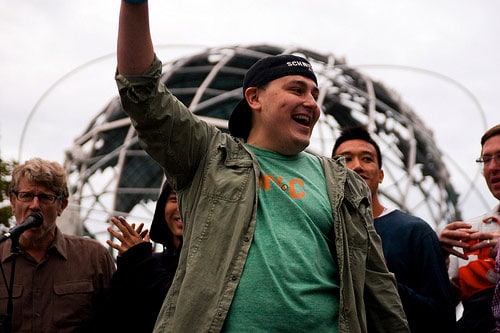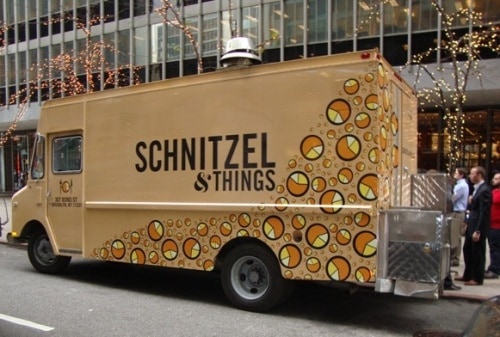 Do you know which was the first food truck we ever went to?  That would be Schnitzel & Things, way back in the summer of 2009.
Schnitzel & Things won the Vendy Award in 2009 for Rookie of the Year, and 3 years later, they are as good as ever.  Oleg and company even opened a storefront on 3rd Ave btw 45-46 St last spring.
How would you like to enjoy some great schnitzel for half price?  Click here for their Groupon special, which is good at both the truck and the store.
There is some fine print, so make sure you read it before buying.  The special doesn't apply to veal or cod schnitzel, but the pork and chicken schnitzel are wonderful too.  Check out that chicken schnitzel below!
There are still 3 days left, but limited quantities, so get it now if you're interested.  We highly recommend S&T.