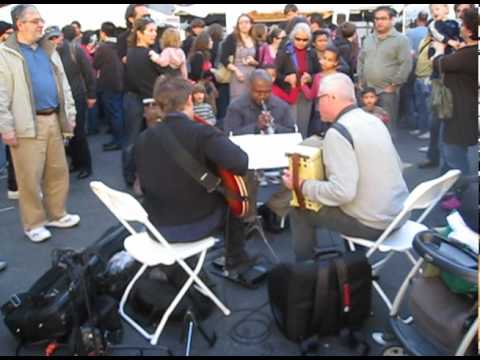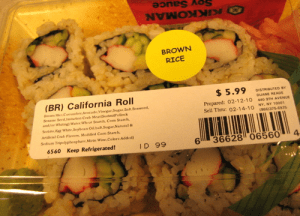 In an effort to become more of a "lifestyle" store than a drugstore, the Duane Reade at 6th Ave and 51st St is selling sushi, more specifically a California roll with brown (?) rice.  Hopefully, it's not just old rice.
You shouldn't have to worry about the imitation crab stick – that should last until the next ice age.  Avocado on the other hand could be worrisome, as would be fresh fish, if they were ever foolhardy enough to try that.
Look on the bright side – at least you can get Pepto Bismol with your dinner.
Condoms, cigarettes and sushi.  Sounds like they hit the late night hipster trifecta.  [Fork in the Road]