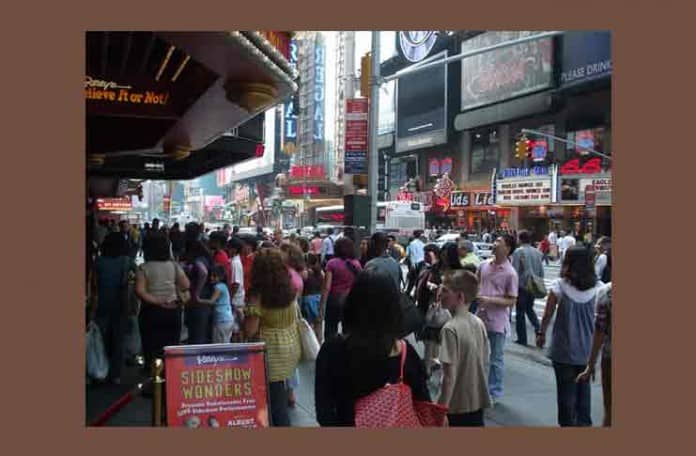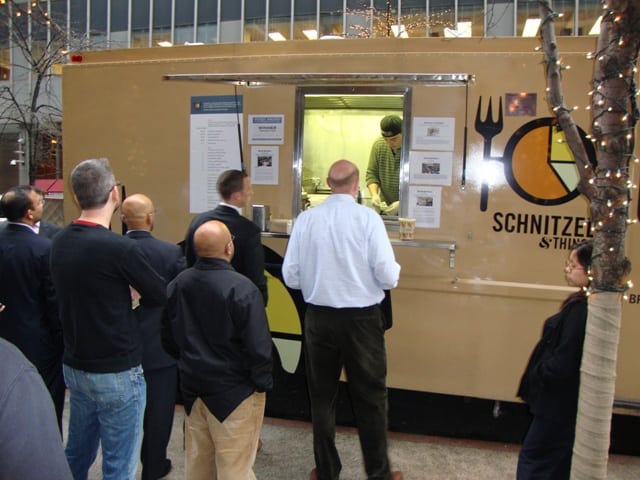 A couple of months ago, we were contacted by Paperny Films, a Vancouver based company producing a show for Food Network Canada called Eat St.  They were looking for experts and opinions about the best street food in New York City and wanted our thoughts.
New York Street Food (and a bunch of other people) gave them opinions, and this week, they are here filming.  We understand the street food vendors being filmed are Schnitzel & Things, Biryani Cart, Ed's Lobster Bar Kiosk and the Big Gay Ice Cream Truck.
Paperny will be filming Schnitzel & Things today (Wed) on Park Ave between 26th & 27th St between 11:30 and 2:00.  Everyone who can should head down there to support Oleg and company, and at the same time, eat some wonderful schnitzel (and possibly be on Canadian TV).
On Friday, Paperny will be filming the Big Gay Ice Cream Truck on Broadway & 17th St from 1-3pm, and yours truly will be the "street food expert" being interviewed for the show.  Come on down Friday to Union Square to show your support for Doug & Bryan, and to enjoy some amazing ice cream.  It's supposed to be in the mid-90's Friday, so I'm glad I pulled ice cream duty.