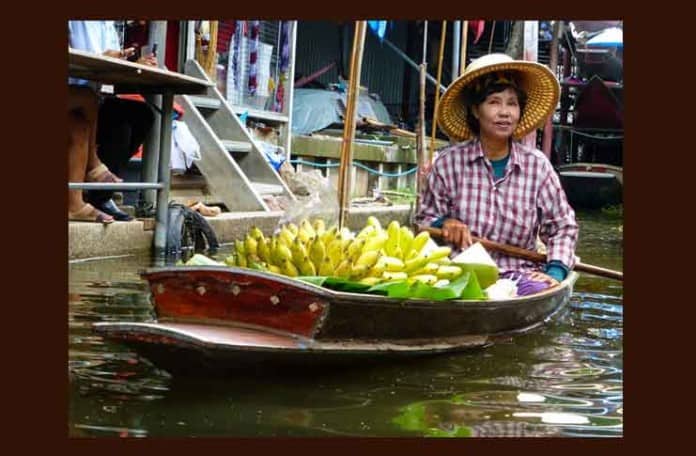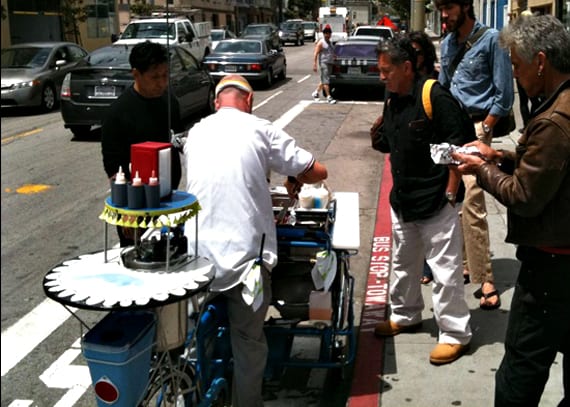 We've heard of food trucks, food carts, food trailers and even converted double-decker buses.  The latest twist – food bikes!
Planet Green via JetSetta recently had a feature on the coolest bike food carts.  Their rundown after the jump.
The Taco Bike (above) rides around San Francisco and comes complete with a greywater collection tank and a dining area on the back wheel.  Looks like he's in a Bus Stop tow-away zone though!
The Portland-based Biscuit Bike sells vegan biscuits and gravy (or drowned in a variety of other tempting sauces), and kombucha (fermented tea) from a local brewer that fills up the kegs on his bike.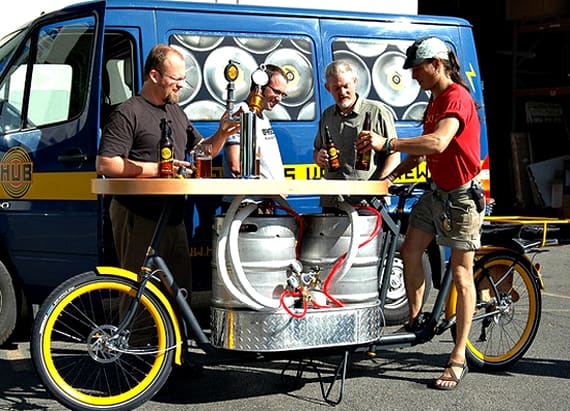 The Hopworks bike comes complete with a wooden bar, a sound system, and two kegs to tap. The beer comes from Hopworks Urban Brewing.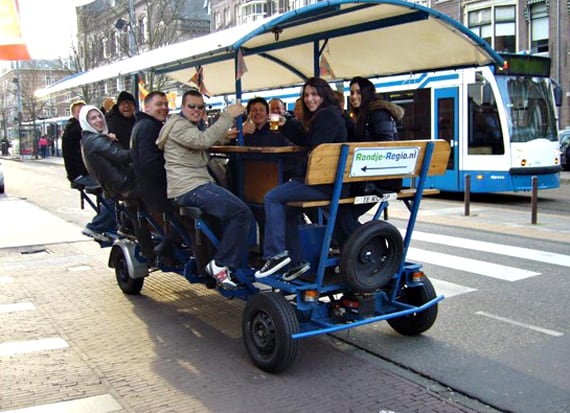 And the mother of all food bikes is the Beerbike in Amsterdam. Unfortunately, a Dutch judge recently ruled that the Beerbike wasn't allowed to stay on the road.
Are there any other food bikes you know of?  Please let us know.
And does anyone know why so many of them have alcoholic beverages involved?