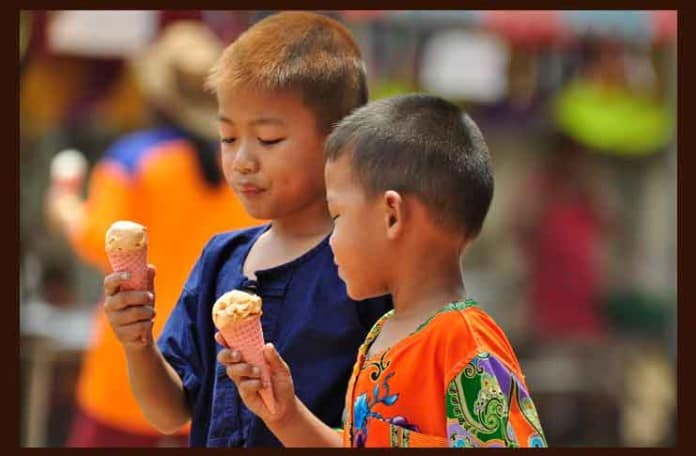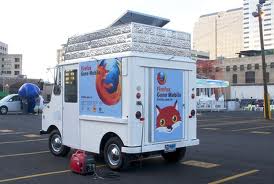 I didn't have a chance to catch the Coolhaus/Firefox ice cream sandwich giveaway at SXSW in Austin last month, but no worries…we can all have one soon.
For the launch of the new Coolhaus NY truck, they will be teaming up with Firefox again to hand out free ice cream sandwiches to lucky New Yorkers.
The Coolhaus/Firefox giveaway will run from  April 28th-May 1st.  Check our Mobile Munchies twitter feed for details as it gets closer, or follow Coolhaus NY on twitter here.
I did get a chance to try a Coolhaus Mexican chocolate ice cream sandwich on my trip to L.A. in January, and it was delicious!  It was served on fresh-baked chocolate chip cookies, and it was so good, you could even eat the wrapper.  Seriously, you should eat the wrapper.  It's edible.
I don't know what flavors are going to be given away, but check out their amazing selection of ice cream and cookies here.