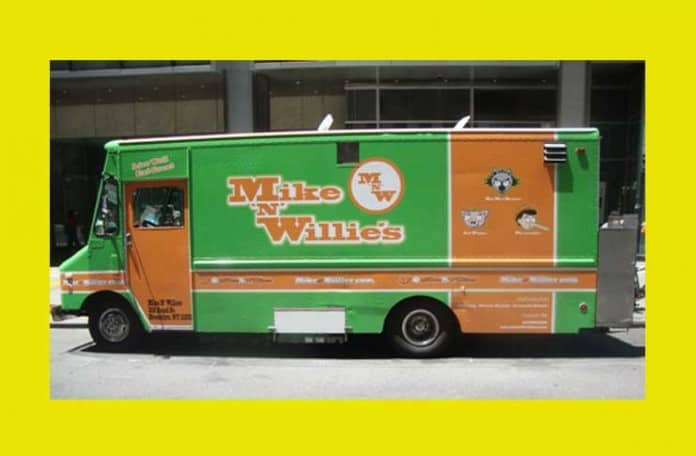 In an article in the Wall Street Journal, it was reported that restaurateurs seeking an extra boost in sales or entrepreneurs looking to sell food without paying rent are hitting the streets in record numbers.  From their kitchens-on-wheels, they're serving everything from crème brulee to rotisserie chicken – and customers are gobbling it up.
When it comes to the street food scene, "in the last couple of years, there's been a groundswell of innovation," says Sean Basinski, director of the Street Vendor Project at the nonprofit Urban Justice Center in New York, who regularly teaches a "Street Food Vending 101" class. "It's great to have a variety of food," he says. "Why not have every culture represented in the streets, from hot dogs to caviar?"
The WSJ recommends the three best ways to start a food-truck business:
1. Buy a used truck for cheap. While a hot-dog cart costs about $2,000 to buy, refurbished trucks can run $40,000 and upwards, since they have to be built according to health-department regulations. Kim Ima, owner of the Treatsr Truck of New York, which sells cookies, brownies and other baked goods, found a used vehicle for sale on eBay in fall 2006 and bought it for less than $20,000. Laurent Katgely, proprietor of French restaurant Chez Spencer in San Francisco, started a food-truck business called "Spencer on the Go" after picking up a $15,000 vehicle from a former burrito seller. Mr. Katgely sells take-away frog legs, sweetbreads, ratatouille and escargot.
2. Find a good location to sell your food. Getting a permit for your truck can be tough since certain cities have a cap. For example, New York limits permits to about 3,000 and the waiting list for them can run as long as 10 to 15 years, says Mr. Basinski. (Renting, borrowing or obtaining a permit on the black market is illegal, he adds.) Plus, some cities don't allow trucks to be located in certain business districts and streets because they would affect surrounding restaurants or disrupt residential areas. Fortunately for Mr. Katgely, he doesn't need to apply for a permit. He owns the parking lot where "Spencer on the Go" is located most of the time. It's seven blocks from the restaurant, and he keeps menus in the truck to give to customers and direct them to Chez Spencer.
3. Use social-networking technology. Many of the new food trucks alert followers about where they're located or what daily specials they're serving at a certain time through Twitter, Facebook and blogs. Tweets or status updates can also help groom a loyal customer base. Mr. Katgely tweets from @chezspencergo to tell followers where and when the truck can be found. So far, the mobile business is paying off: Mr. Katgely says he makes a 50% profit on sales from the vending truck vs. 10% from his restaurant. [WSJ]
Opening a food truck may not be a road paved with riches, but it can provide a way for chefs to reach people without having to raise hundreds of thousands of dollars for rent and renovations.  It was recently reported that the Kogi BBQ truck in LA grossed $2 million last year, and a 50% profit on trucks vs. 10% in a restaurant is another decent argument for the food truck business.