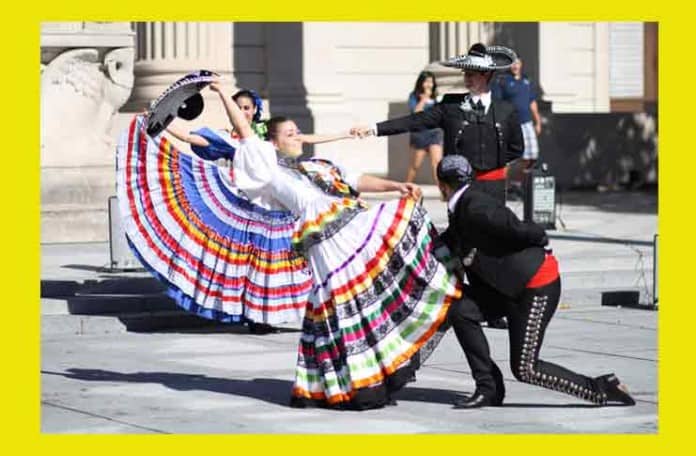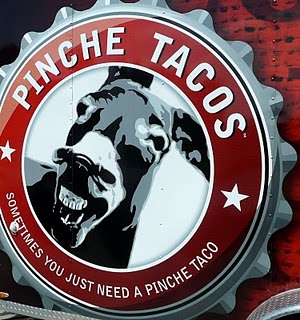 From Denver On A Spit: "Already steeped in what might go down as the stupidest controversy ever, Pinche Tacos has changed its name after an overly-sensitive bureaucrat at the Downtown Denver Business Improvement District became alarmed because "Pinche" is a "bad word".  In reality, it's about the equivalent of saying "damn" at the worst.
But with politicians involved, simple logic lost again.  From now on, when you see the donkey logo on Denver's 16th Street Mall, it will be under the name "Tacos Borrachos", or drunk tacos.  Instead of using a harmless, borderline curse word, let us instead expose the impressionable teenage mall rats to the excessive intake of alcohol. Way to go politicos.
Pinche Tacos prides itself on serving "Comida de la Calle" (street food), and using locally sourced ingredients including their traditional corn tortillas.  They have an interesting range of options that go from carnitas to lengua (tongue) to breakfast tacos with green chile hollandaise." [Denver On A Spit]
Click through to get a look at more of the tacos and Denver On A Spit's detailed review.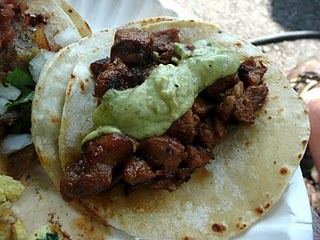 The chicken-chipotle-cream-sauce taco was a star.  A mild heat came through, but what I loved was the creative use of what tasted like creamed spinach. Sprinkled with cotija cheese and covered in sour cream, this was by far the most original of the tacos.
It was even better with the "queso a la plancha". A perfectly grilled thick slice of cotija cheese, avocado and a dollup of tasty tomatillo salsa.  This was an excellent, creative and sizable taco– though still lacking spice.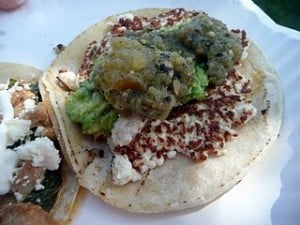 The last I tried was the lengua.  The lengua was the clear winner of all the tacos. Wonderfully tender and rich with flavor, the tomatillo and smoky red salsas added a complex blend of flavors and even packed a mild heat. It was a great original version of a traditional taco. [Denver On A Spit]