The Sydney, Australia food blog Noodlies had a short item about Coc, a tropical fruit from Vietnam and is now being sold in Cabramatta, a Sydney suburb.
According to Noodlies, the English name is ambarella or otaheite apple.  It has a crunchy flesh, a slightly bitter green skin, a hard seed in the center, and is about the size of a peach.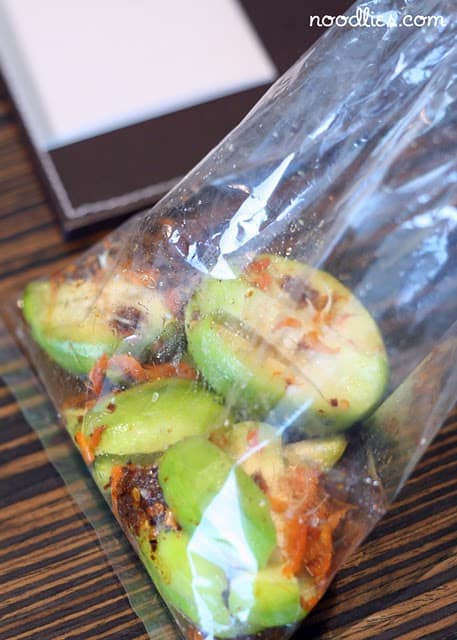 The author bought coc fruit recently on a street stall outside her hotel in Bangkok. The Thais have added salt and chili paste, making it even more delicious.  The bag above cost her 10 baht – A$0.30.
Go ahead – make as many coc fruit jokes as you want.