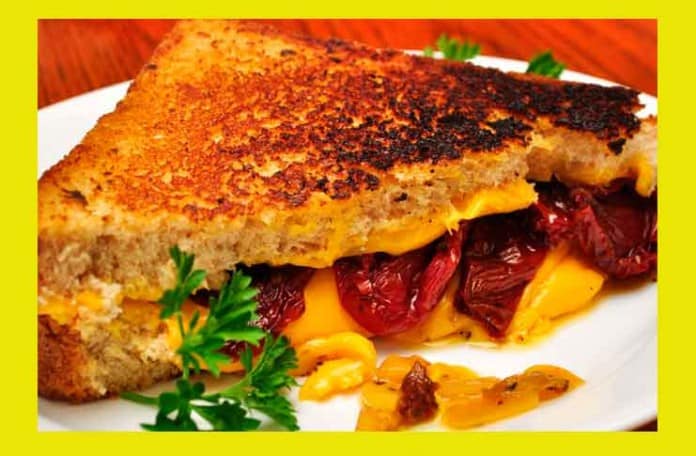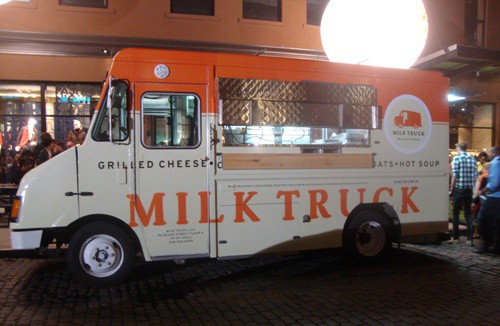 I got a look at the new Milk Truck last week during Fashions Night Out – but that's about all I got.
When I arrived at the Milk Truck around 8:30pm, they were already out of the grilled cheese being given away in front of the Tory Burch store on Little West 12th St.  I was able to get a taste of a strawberry milkshake, which was made with fresh strawberries and vanilla ice cream.  It was frothy, creamy and delicious (but I didn't get a photo).
The Milk Truck has been wowing crowds at Brooklyn Flea and other food events for some time, but the truck is brand new.  The owner, Keith Klein, told me the truck had just been delivered that day (last Thursday), and this was its maiden voyage.
I spoke to Keith for a few minutes about when they expect to be on the NYC streets, and a few other things.
Beautiful new truck, isn't it!
Keith told me they expect to be on the NYC streets in about a week, although they haven't decided on parking locations yet.  I'm looking forward to trying their specialty, a classic grilled cheese sandwich made with care and high quality ingredients.  They even slice the bread by hand to get the right thickness.
The Milk Truck's website is here, twitter is here and facebook is here. We have already added them to our Mobile Munchies twitter feed, so you will know exactly when and where they hit the NYC streets.