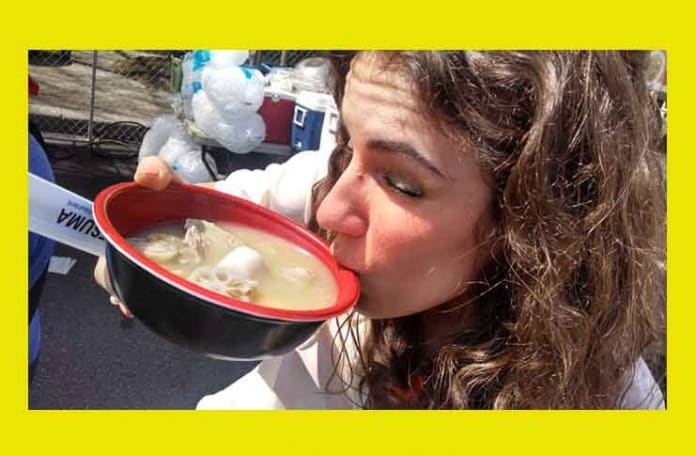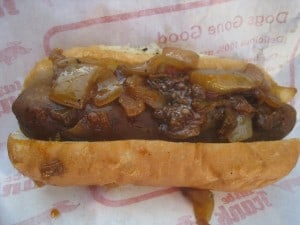 Although details have not been released yet, UniqueLA recently announced the first LA ♥'s Street Food Festival on February 13th.  One of the organizers described it as follows:
"The goal is to get as much L.A. street food (from taco trucks to chic trucks) in one spot with entertainment, live art, music and, quite possibly, a pop-up UniqueLA mini-market," explained Shawna Dawson, former Yelp Community Manager and currently with her own company, SauceLA . Dawson has teamed up with Sonja Rasula of UniqueLA to make this event happen.
"Ideally, aside from having it all in one place, all the vendors will do special small plates so people can easily sample," Dawson continued, knowing that such an event can draw long exasperating lines.
And what about bacon wrapped hot dogs? "If I get my way" teased Dawson, who said more details will come out as the event approaches. To stay in touch with festival news, sign up for the UniqueLA newsletter. [LAist]
UPDATE: The LA Street Food Fest is now on Twitter at http://twitter.com/LAFoodFest.  I just heard from the people at the LA Street Food Fest, and Let's Be Frank (pictured) will not be at the festival, but a complete list of vendors will be posted later this week at http://lastreetfoodfest.com/.