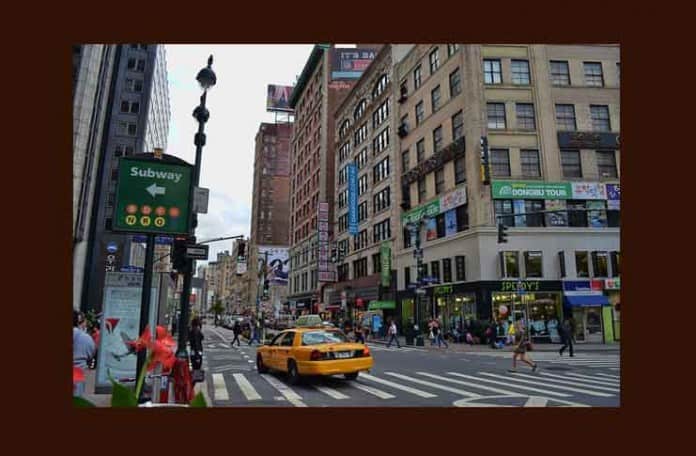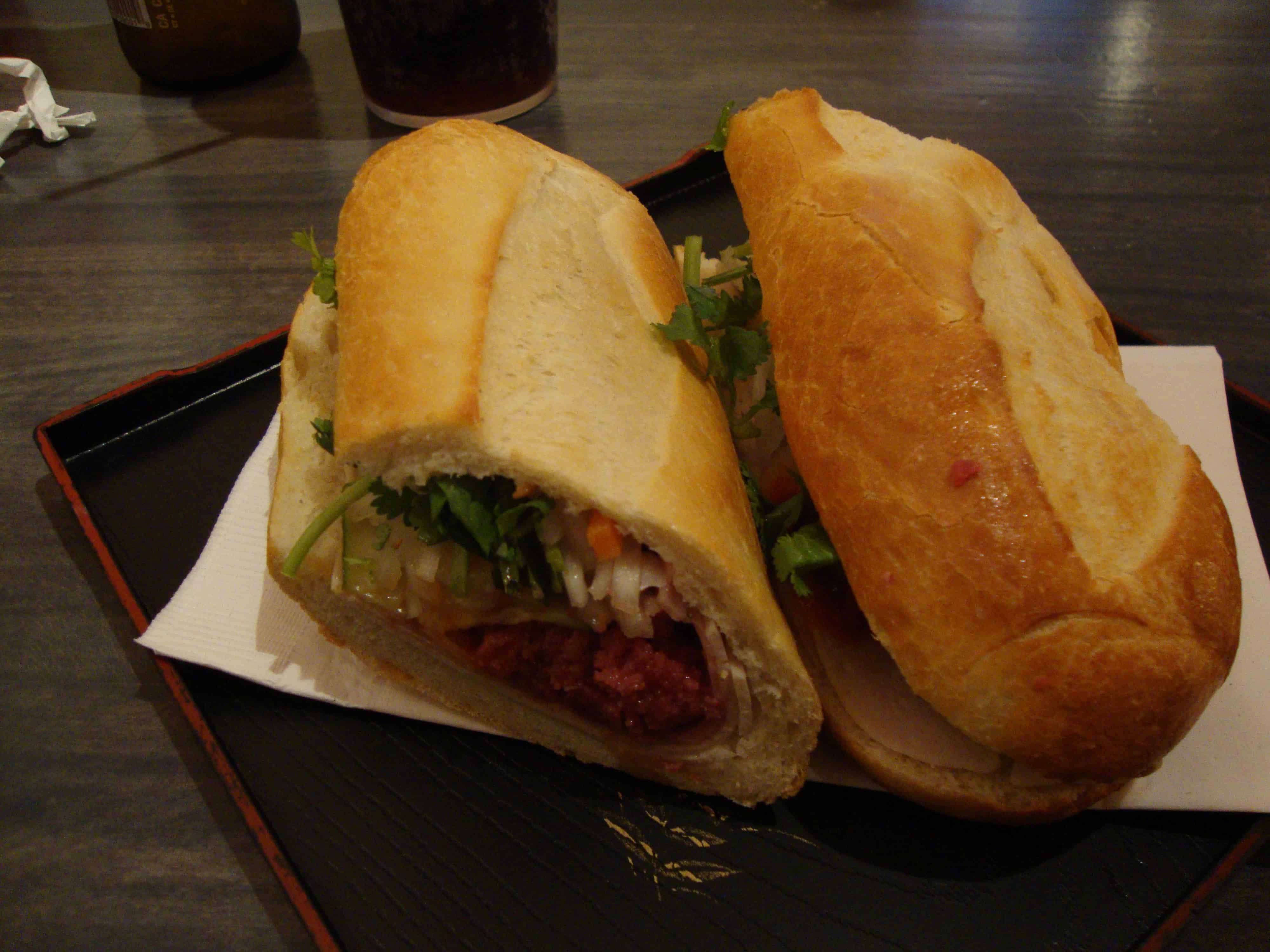 Today's Lunch is the Classic Banh Mi from the Baoguette in the West Village, located at 120 Christopher Street (between Bleecker and Bedford).  Baoguette is in our Honorary Street Food category, which are storefronts or small restaurants with few or no tables that serve what is commonly considered street food in their country of origin.
The Classic Banh Mi had pate, pork, pickled daikon & carrots, cucumber and cilantro.  The first bite tasted of cilantro and pate, and was wonderful.  Subsequent bites emphasized the pickled daikon and carrots.  The sandwich was juicy and a bit messy.  The bread was just right, crunchy on the outside but soft inside.
All-in-all, an excellent choice for Today's Lunch, and at $6, it was a pretty good deal.  We know banh mi can be had for $3-$4 in Chinatown, but in the West Village and Midtown, it's a good deal.