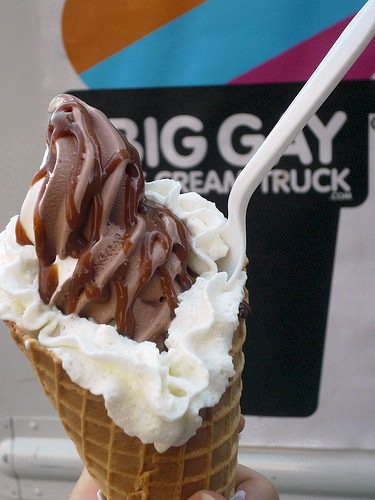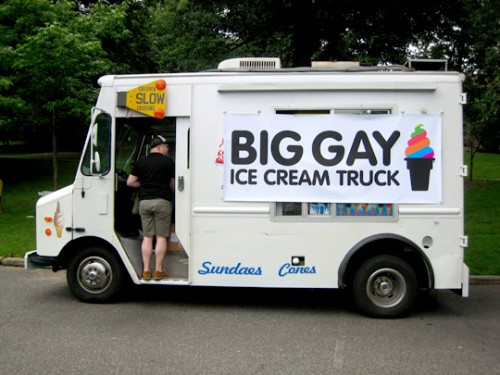 We heard from our friends at the Big Gay Ice Cream Truck yesterday.  They told us that full truck service would be resuming today.  For those of you who never had the pleasure, make sure you head down to 17th St & Broadway for some amazing creations.  They hope to have the truck in place around 4pm today, parking gods willing.
BGICT were not two-time Vendy Award finalists for nothing.  They always come up with new and interesting flavors and toppings – to go along with old favorites like Beea Arthur and the Salty Pimp.
Doug from BGICT is a big tweeter.  In fact, his tweets are among the more amusing ones around.  Check their twitter here or our Mobile Munchies for specials and updates on opening times.
If you can't make it to the truck, the Big Gay Ice Cream Shop at 125 East 7th St (btw 1st Ave & Ave A) has even longer hours and a larger menu, but there's just something so right about soft ice cream from a truck.