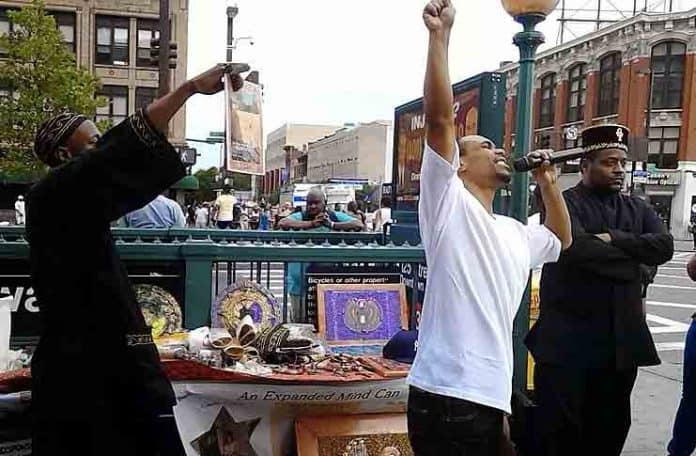 Harlem is one of NYC's most iconic neighborhoods. Known for its African-American cultural intermixes; you wouldn't be forgiven for missing a dance night of Jazz music in some of its top clubs. Visitors from all walks of life love paying homage to Harlem since it also a place for great dining too.
If you want to have an unforgettable date in New York, head over to Harlem's hip and stylish bars for a sip of exotic drinks. You will also have created unforgettable memories on 125th Street where Apollo Theatre remains an iconic architectural marvel many years since its establishment in 1913. That is not all.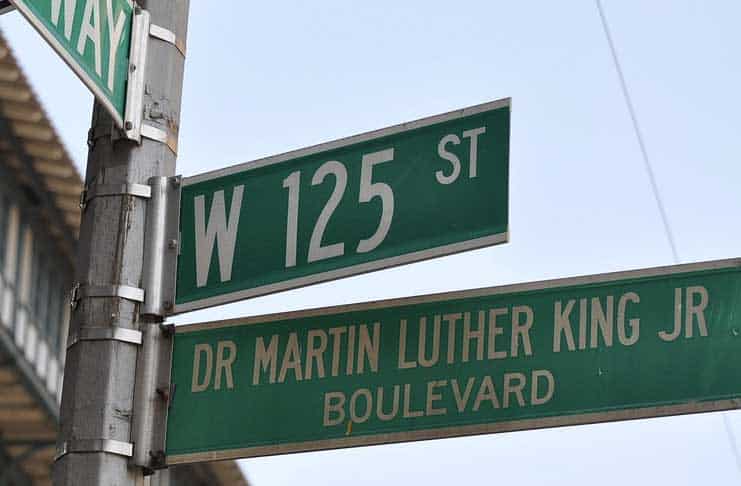 Harlem Street Food is One of the Best in New York
Street food regardless of where it is served in Harlem will bring your taste buds to life. Whether you would like to have your serving delivered to St. Nicholas Park from Hell's Kitchen or somewhere around Hamilton Grange National Memorial, there are hundreds of street eateries that serve varying cuisines.
Now, if you are planning a culinary trip to this part of New York City, then this post is for you. Learn about the best street food joints, carts or eateries in Harlem, beforehand.
Rated one of the best street food restaurants in New York, Harlem Shake will give you a retro dining feel. It is located between Café Habana, Johnny Rockets and Shake Shack. Enjoy a casual yet cozy outdoor dining experience frequented by mostly women, families and students at Harlem Shake. From quick bites, delicious burgers, chocolate, vanilla shakes, and other delicacies, everything here is affordable.
If Harlem Shake isn't your favorite dining place, then you can very well head to 125th Street and have a good time at Harlem Pizza. It is a great dining place for both comfort foods and quick bites, including takeaways. The atmosphere is casual and kids too have lots of reasons to be here, thanks to social amenities the restaurant provides for entertainment.
Still, on 100 W 125th Street, Harlem Kebab Grills awaits any visitor or local who wants to have a good time munching on sweet street delicacies. Enjoy Mediterranean cuisines such as Kebab, harissa chicken, lamb Kofta, falafel, grilled veggies, and tabbouleh salad and beet humus while having a good time.
Amy Ruth's is one of Harlem's top soul food spots that serve the best dishes to every walkabout. Enjoy classic servings such as waffles and chicken, catfish, fluffy biscuits and cheese. There is also shrimp, cabbage, crab cake, candle yams, and coffee. Notably, offers include kids' dining experience, comfort food, quick bites, takeaways, and late-night servings.
Safari serves Somali and East African cuisines. And while it is a low-key dining place, the street food here tastes heavenly, and servings, hearty. From cheesecakes, chicken suqaar, basmati rice, hot tea to juices, Safari is everyone's coziest street food stopover on 117th street in New York.
Final Words
There are hundreds of other dining places in Harlem where you can enjoy hearty street food. Vendy Plaza, Sidewalk Tacos, BBQ Cart, Two Guys, Whaddapita (a place that serves Greek Street food), Sylvia's restaurant, Le Baobab Gouygui, Café Plus, and many others.
About the writer
Christopher Smith is a food lover who tries practically everything. He also loves to write about his food experiences and many more. He works at a custom writing service called eWritingService that helps many food venues in improving their PR content.