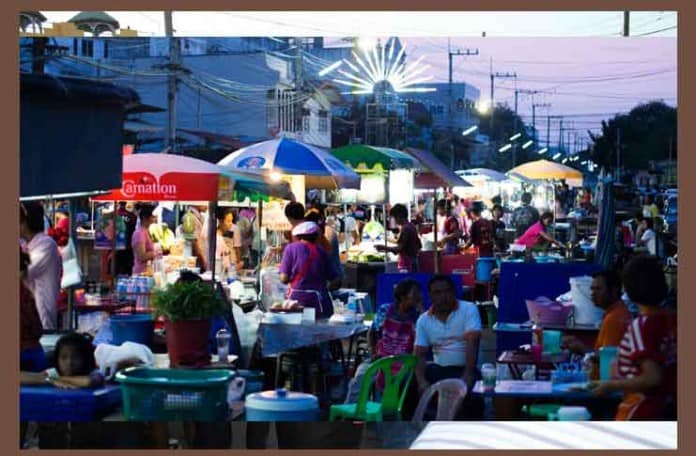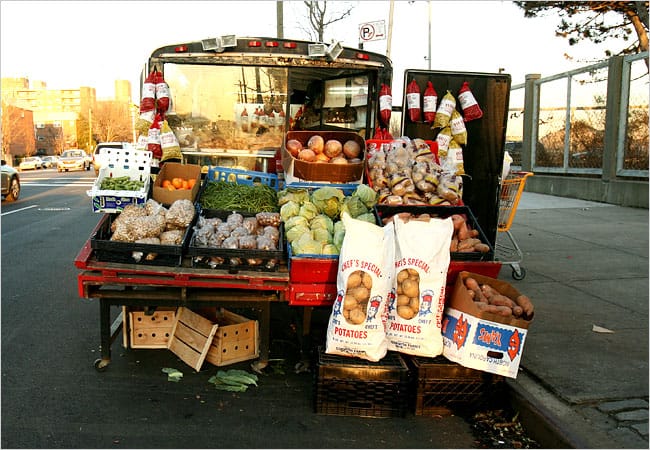 Interesting article in the NYT recently about pickup trucks laden with Southern cooking ingredients that drive up to Brooklyn from Georgia and the Carolinas to sell their wares to transplanted Southerners.  The trucks have been a fixture for years in Canarsie, East New York and Bed-Stuy, selling Southern staples such as collard greens, ham hocks, okra and black-eyed peas.
While these Southern food trucks in Brooklyn can be traced back at least 40 years, now there are only a few left.  "Used to be I'd have a line out the door all day long,"  said Jule Houston, one of the remaining vendors.  Now, some of the Southern ingredients once found only on the trucks can be bought at places like Costco or Pathmark. Many of his older customers, Mr. Huston said, have moved back to the South. The younger people are too far removed from their Southern roots. Most of them, he said, don't cook that much anyway.  "They're going to McDonald's and Burger King," he said.
There is hope. He still has a few loyal customers.  And business at the North Carolina Country Store across the street is nice and steady. To some cooks, buying ham hocks from a supermarket or a warehouse store isn't the same. At the trucks, somebody will ask you where your people are from. They will tell you how long to soak the black-eyed peas and when to start simmering the seasoning meat. "You don't have those conversations when you go and buy your pecans at Costco," Ms. Ferris said. [NYT]
If you're up to cooking some Southern food with authentic ingredients, it's worth the trip to Brooklyn.  These guys have years of invaluable knowledge about the ingredients and how to cook them properly, and they seem to truly enjoy their interactions with customers.  Details on where to find them are in the linked article.