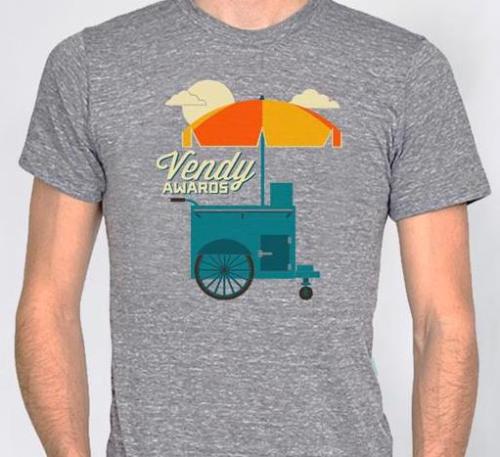 Would you say NO to the Vendy Awards Best Dessert? I don't think so. The Vendys have just sweetened our day with the announcement of the six 2012 Vendy Award Finalists for Best Dessert.
Click through to find out who is being recognized for their amazing desserts, and how you can still get tickets for this awesome event.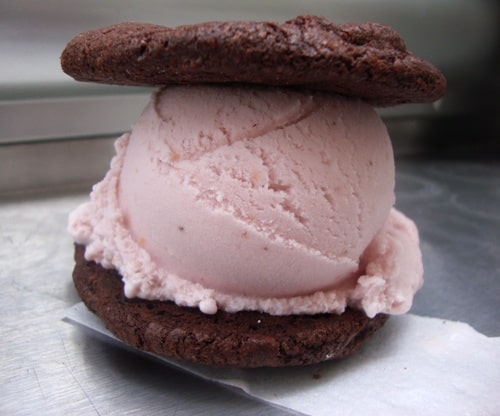 We were stunned last year when Coolhaus was not nominated in the Vendy Awards Best Dessert category. The breadth of their menu is staggering, but even more amazing is how well they pull it off.
Hot chocolate mezcal, mango saffron sorbet and fried chicken & waffle give you an indication of some of the flavors, and there are many, many more. This year Coolhaus is working with Bushmill's Irish Whiskey to create 2 special flavors just for the Vendy Awards.
The next cool finalist in the Best Dessert category is Andy's Italian Ices. Their handmade Italian Ices have far fewer calories and fat than ice cream, and there are over 45 flavors to choose from. There are left-field options like margarita, bubble gum, red velvet, pomegranate, and even Red Bull on occasion. The watermelon ices were delicious and refreshing too.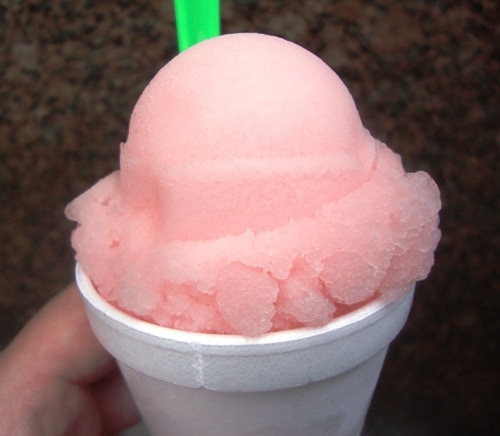 Returning to the Vendy's this year is La Bella Torte. Best known for their cannolis, they put together a sampler plate for last year's Vendy's with (below, left to right) rosemary olive oil cake, a fresh stuffed cannoli, blood orange cake, and chocolate panna cotta (top). Joe has much more up his sleeve than cannolis.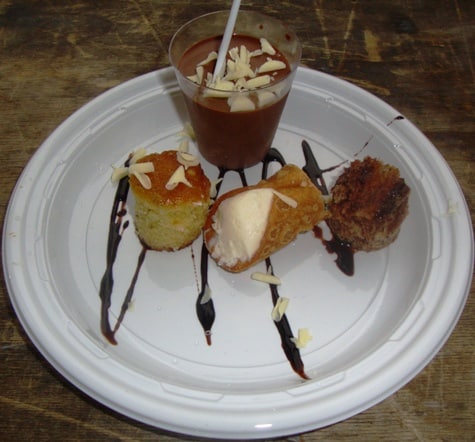 There are two Best Dessert finalists we have not tried yet, Imperial Sno-Balls, a shaved ice shop in the Village, and Melt Bakery, an ice cream sandwich proprietor. We certainly will try them in the near future, and let you know how they are.
The laast Best Dessert Finalist is a relatively new dessert cart we've told you about, Monsieur Singh Lassi Pops. Taking the Indian lassi drink and freezing it is a brilliant idea, and it's executed just as well. They have flavors such as honey lemon with mint (pictured below), mango ginger mint and strawberry basil black pepper. Mmm good.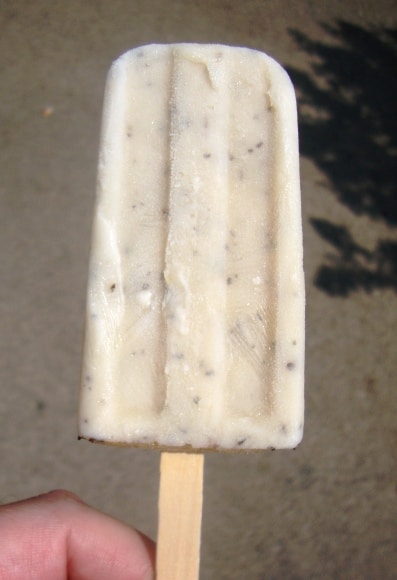 Congratulations to all the 2012 Best Dessert Finalists.  Five out of six finalists serve frozen desserts, so the weather may play a more important role than usual in determining the Best Dessert winner.
Oh, and last we checked, you can still get tickets here.