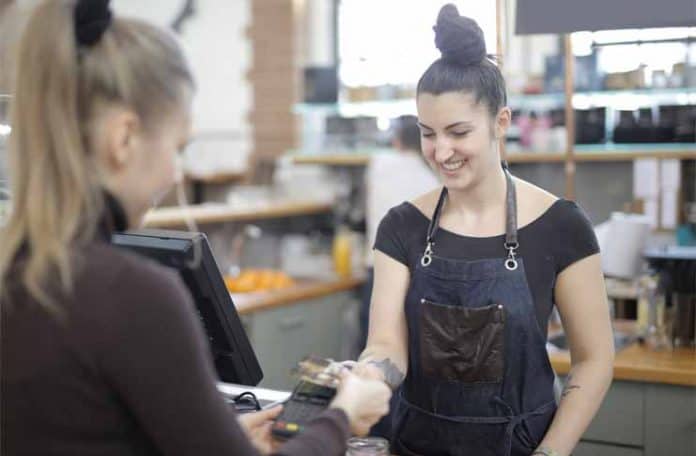 You can never really know what the future holds for your food business. The Coronavirus crisis really proved this to all of us. Emergencies like this can call for the need for emergency financing.
Restaurant owners want nothing more than to provide customers with great food and top-notch service. However, the cost of running a restaurant can be significantly high, especially when they need to close down due to a global epidemic, and some may not be able to survive the competitive industry without the right financing to back them up. That is why many restaurant owners often opt to apply for restaurant business loans to help them finance their business operations.
Access to enough working capital is one of the most important requirements when it comes to running a restaurant. Securing additional financing is the best way to cover the costs of the equipment, supplies, as well as the salaries of your employees. The amount of capital you have will also determine the fate of your business. Without additional financing, there won't be enough room for business growth, expansion, or in some cases – mere survival. 
Here are other reasons why restaurants may apply for small business loans:
1. Purchasing or renting equipment
Your restaurant won't be able to function without the equipment needed to create the very product you offer – food. Restaurant equipment can be expensive to finance out of pocket. With a business loan like equipment financing, you can get the equipment you need without putting a strain on your cash on hand. What makes this type of financing great is that the equipment itself can serve as collateral. If you fail to repay the loan, the lender can seize the equipment to pay for the loan. With this minimized risk, lenders would also be able to offer their clients with lesser interest rates compared to other types of financing. 
2. You're Looking to Open a New Branch
Sometimes, opening a new branch is necessary, especially if your business has outgrown the space of your initial location. Other restaurant owners may also open up another branch if they're looking to expand their menu or increase their seating capacity. More than that, adding another branch may also be what your business needs to diversify your client base that's needed to grow your business. Whatever reason you have for expansion, it doesn't change the fact that the move will require a huge capital. This is then where business financing options, like term loans, come in handy. 
3. Build Credit for Your Business
Financing is important if you want your business to grow. Startups especially find it hard to apply for business loans partly because they don't have enough credit history. But by taking out small-scale business loans and making payments on time, restaurant owners will be able to improve their credit score which they can leverage when applying for loans in the future. 
As your business grows, you'll eventually need to apply for large-scale and long-term financing options. Since you were able to utilize small business loans in the early years of your restaurant business, you've established enough credit history to prove your credibility. As a result, you'll more likely get approved for larger loan amounts. 
4. You Need to Hire Employees
Hiring new staff can be costly for many restaurant owners. Although they can easily deduct the employees' salaries from the revenue, other factors need to be considered as well. Employees' training, healthcare, and other benefits are vital for your restaurant business to succeed. Without additional financing, many restaurants won't have much choice but to cut back on the number of employees which could affect the efficiency of your services. 
While there is always a risk involved when obtaining additional financing, your employees are one of your company's greatest asset. As long as they're competent, they'll eventually be able to justify the investment you made on them. 
5. Take Advantage of Another Business Opportunity
Businesses are presented with a lot of opportunities every day. Restaurant businesses are no exception to that. However, some may have second thoughts on taking on a huge step mainly because of the costs associated with it. That is why small business loans are extremely important for restaurant businesses. 
Some opportunities are just too big to pass up. If you know for sure that an opportunity will bring growth and success to your business, then go out on a limb and take it. Just make sure to get the financing option that offers the best terms. 
6. Emergency Fund
You can never know for sure what the future holds for your restaurant business. While you may not have plans to renovate or change the style of your restaurant business, there's no sure way of telling the future. Emergencies like when your oven breaks, running out on inventory, or a worldwide epidemic like the Coronavirus, can call for the need for emergency financing. With financing options like merchant cash advance, you'll be able to put your mind at ease knowing that you have access to cash to cover these unexpected costs. Twists and turns are common when running a restaurant business which is exactly why restaurants may benefit most from obtaining additional financing for emergency use. 
Pursue Opportunities with Restaurant Business Loans
Successful restaurant owners know how important stable cash flow is in maintaining the operations of their restaurant business. If you're running short on funds, you may want to consider applying for restaurant business loans to help keep your business afloat. There are a lot of financing options out there and talking to one of the experts may just help you decide which one to apply for. With the right business financing to back you up, you'll be able to address whatever your company currently needs and ensure the growth of your small restaurant business.