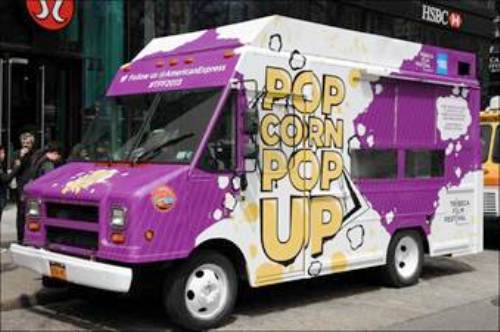 A couple of weeks ago, we saw the new Brooklyn Popcorn Co truck, but didn't get a chance to try their product.
Everybody should be able to over the next few days, because they are promoting the Tribeca Film Festival and popping up all around town (yeah, we went there).
Over the weekend, American Express debuted its "Popcorn Pop-Up", offering complimentary gourmet popcorn in five unique flavors to get New Yorker's excited about this year's Festival.
Fans will also be able to purchase tickets to Festival screenings at the truck!
To find out where the truck will be distributing popcorn, follow @americanexpress on twitter.

They can't take away our freedoms. FREE POPCORN FOR ALL!