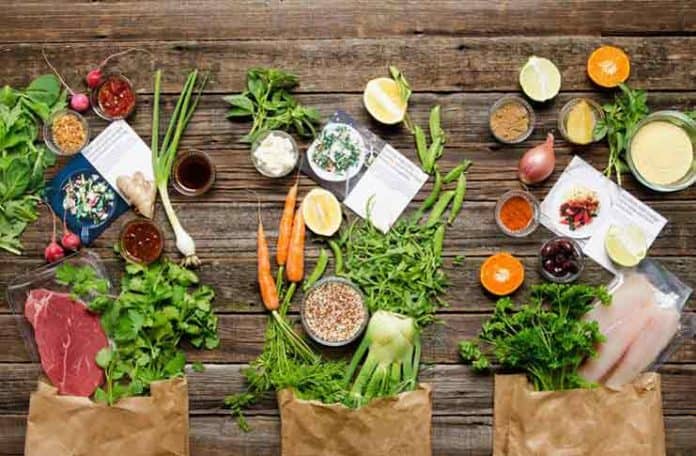 Do you happen to live a hectically busy lifestyle? You're not the only one. Millions of Americans have a difficult time trying to make it from day to day because their work is consuming. This makes it nearly impossible for these individuals to sit down with their loved ones and share a healthy meal together. The good news is that there are some ways to simplify your life. With the right meal delivery service, you'll be able to eliminate a few complexities, save time and grow closer to your family. The perks associated with Sun Basket can be found below.
Totally Healthy With Maximum Convenience
As you probably already realize, getting access to healthy foods can be far more difficult than you could ever imagine. This is one of the major perks associated with Sun Basket. The company has gone above and beyond to ensure consumers can access healthy ingredients conveniently. The company provides access to healthy ingredients, which are organic and produced with no GMOs. Even better is the fact that all of these ingredients can be delivered directly to your door!
For our readers in Canada (we have quite a few!) – you can check out this healthy meal delivery company in Toronto – which offers fresh, pre-cooked meals designed to fuel healthy living and an active lifestyle. Their weekly meal sets start at $99 per week.
Environmentally Friendly
Another thing to remember is that getting packages in the mail is not always environmentally friendly. In many cases, the packages cannot be disposed of easily or in a green manner. This is another big advantage associated with Sun Basket. The company utilizes completely recyclable and compostable packaging. With this company, you'll be able to reap the benefits of a meal delivery service, without having to worry about harming the environment! The hand-selected ingredients will arrive in an insulated box, so you can guarantee that they'll be fresh and delicious.
Sustainable
Sustainability is more important than ever before. It looks as if Sun Basket understands this wholeheartedly. The company has gone to great lengths to team up with ranchers and fisherman that can be trusted. According to company execs, all its foods are responsibly sourced and Sun Basket puts significant emphasis on sustainability. They also claim that all their farming and production techniques are designed to protect the environment, the animals and the public at large. When you enjoy one of their delicious meals, you'll be able to do so with a clear conscience. With that being said, you can get this special coupon code and place your order if you'd like.
Convenience
Many seniors and people with disabilities have difficulty accessing healthy foods. In the past, those vulnerable had to rely on other people to take them to the grocery store or purchase their groceries for them. While this is perfectly okay, they do not want to feel like a burden. With food delivery services, everyone can access healthy, fresh foods and have they're delivered to their front door.
Cut Meal Preparation In Half
Busy families have very little time to invest into preparing homemade meals. With this said, it is not unusual for those people to stop at a fast food restaurant to feed their family. As you already know, fast foods are filled with unhealthy ingredients, which are linked to heart disease, diabetes and obesity.
With food delivery services, you will receive healthy, ready-made foods right at your doorstep. These foods only require about 30 minutes to prepare and heat up, so you and your family can eat healthy without delay.