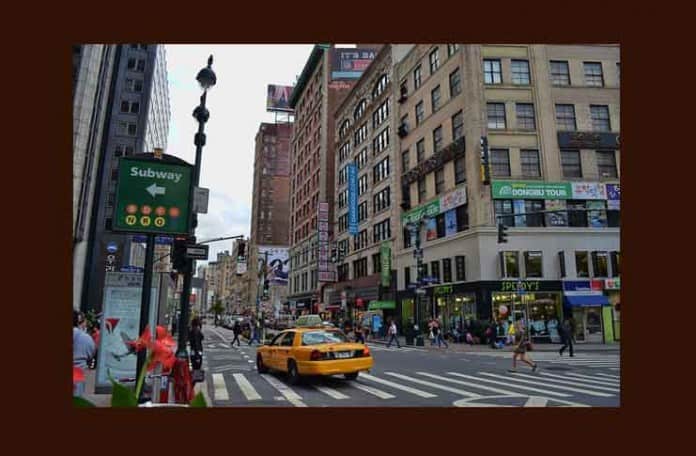 Wow, it's been a crazy day!
Today the NY Post wrote about the NYSF Walking Tour that was announced on Monday, and we've been bombarded by interview requests all day.  People really seem to like the idea.
So far today, we have done interviews with WCBS (880AM) and WINS (1010AM), and set up interviews for next week with Valerie's New York on WOR (710AM) and Taking Stock on Bloomberg Radio (1130AM).
We were also contacted by a producer from one of the (national) morning TV talk shows who wants us to take the show's anchors around NY for some great NY Street Food.  We're talking about setting it up for early June.  If this comes through, it will be amazing!
Of course, none of this would be possible without the creativity, skill and hard work of the vendors who feed us every day.  Thank you all.
Although the Post printed more information than we wanted, we have a lot more knowledge that will be imparted to people taking the tour than can be contained in one article.
In addition to sampling food from 5 or 6 different street food vendors, we will also tell people on the tour about many other great street food vendors they can try in the future.
Available Tour Dates: May 27, June 3, June 10, June 17, June 24, July 1, July 8, July 15, July 22, July 29, August 5, August 12, August 19, August 26 & September 2.
Click the "Buy Now" button below to book the New York Street Food Walking Tour.  Make sure to indicate in the payment form which date you want to attend.
If you would like more information on the tour, please click here.