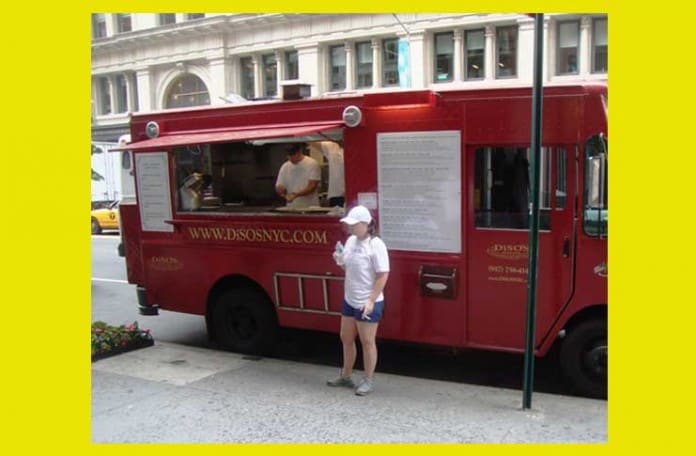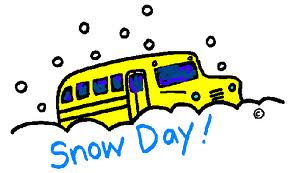 Most of the food trucks are not on the street today, although we did see some of the regular food carts in their usual places on the way in this morning.
So far, the only trucks to take the plunge are Wafels & Dinges and Bistro Truck.
Can't think of a better thing to eat in the snow than a warm waffle with spekulous and some fruit, although a Hawaiian burger sounds pretty good too.
waffletruck
Happy Wednesday! Le Truck is on Park Ave S & 27 til 4:24pm. Wafel Update: The Goesting Cart is up and running at Greenwich & Murray til 4:58pm. A standing snow angel still nets you a free dinges.
BistroTruck We are open today.  Special: Another round of baked fillet of Tillapia served with basmati rice and side of salad. Hawaiian burger served with BBQ marinated then grilled pineapple.