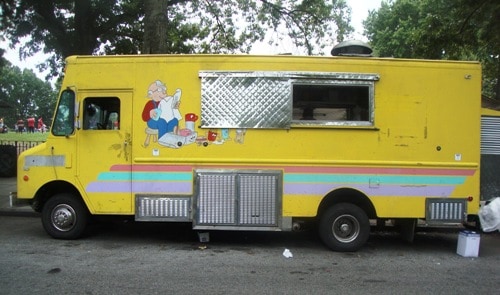 The Vendy Rookies of the Year nominees are finally in. Nothing left to do now except wait for Saturday.
It's another gorgeous day, so we'll go out and find something wonderful to eat for lunch from the vendors on the right and the trucks below.
As always, check the Mobile Munchies twitter feed before heading out, in case anyone had to move at the last minute, there was a film shoot, or the police started chasing trucks away from their spots.