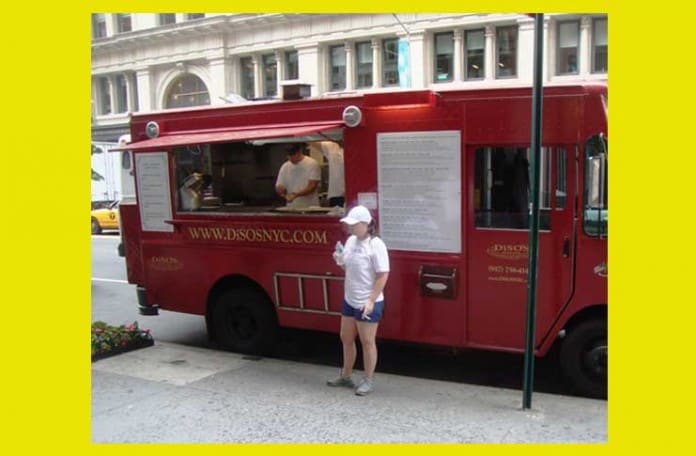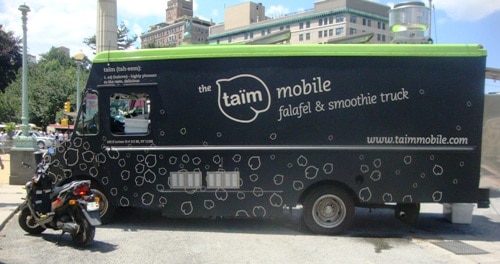 Yet another amazing day today. Perfect for enjoying great New York Street Food from the vendors on the right and the trucks below.
As always, check the Mobile Munchies twitter feed before heading out, in case anyone had to move at the last minute.
TaimMobile We're a bit more north today than usual. Open at 28th and 5th. We have Harissa falafel today and yummy tomato Thai basil soup!
KorillaBBQ Free lunch today at Lafayette & Prince thanks to CNET Gotham! Sorry FiDi, Korilla 3.0 is still in the shop. grrrr.
NowEatThisTruck The truck will be located at 395 Hudson St. between Houston & Clarkson again today! Hope to see everyone there!
milktrucknyc ola! what a day to be out. we are on broadway btn 17/18.
schnitznthings Hey all, we're in our regular Wednesday spot on 27th, 1130-2pm its gonna b beautiful 2day hope to cu all out! Preorder & pickup 347-772-7341
LaBellaTorte goodmorning facebook foodies the the truck will be in haboken today and tomorrow with holiday pie's and goodies see you there
TheTacoTruck Today's truck schedule: lunch in #Newark (Washington Park) and dinner in #Hoboken (14th & Shipyard)
homebytherange Will be a bit late for lunch. Will be in Jersey City around 11:45-12! See you then!