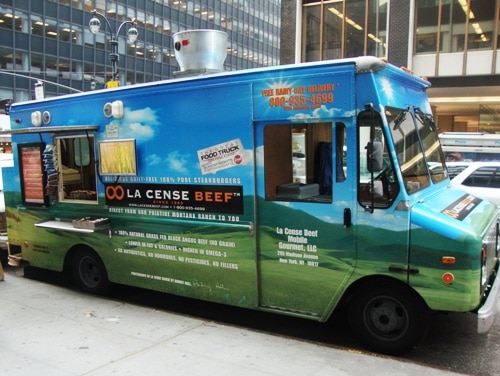 Lots of great New York Street Food options today.  Check out the vendors on the right and the trucks below.
As always, check the Mobile Munchies twitter feed before heading out, in case anyone had to move at the last minute.
LCBBurgerTruck
The LCB Burger Truck is at 111 Wall St. today. Come on down and bring a friend!