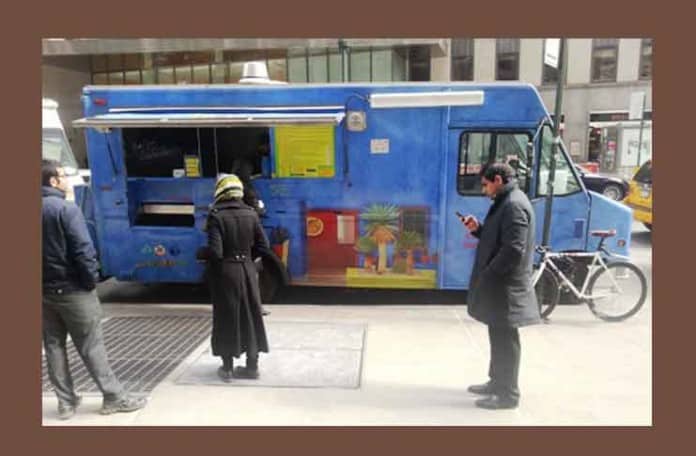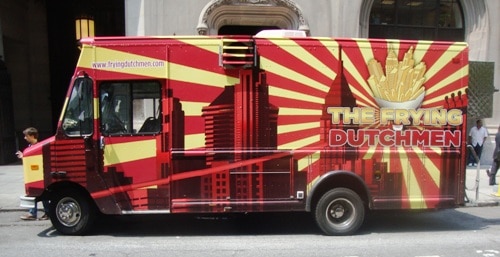 A cool, sunny day to enjoy great New York Street Food from the vendors on the right and the trucks below.
As always, check the Mobile Munchies twitter feed before heading out, in case anyone had to move at the last minute.
Frying_Dutchmen 28th and park ave. Opening a little late today. Sorry guys
Mexicue
18th and 5th today…rice bowls are in the house! The proverbial in the house…cus you know…we're a truck.
ETRAVAGANZA
Wed.special#veggie burrito all the way! Spinach, mushrooms,onions,cilantro,tomatoes,salsa verde all fresh!
CoolhausNY
Perfect day to share the love of
@
Coolhaus
— 2 for 1 ice cream sammies at 25th & Park 11-5 when you say the
#
HausPWRD
(SNOHETTA) to Joel!
SweeteryNYC
The chilllllllll is back in the air & Sweetery is back to warm your tummies, Hudson/KIng is where we'll be till the clock strikes three.
Valduccis
Lunch today, 52nd&Park!
#
GetSerious
about your lunch New York! You want pizza? We've got the best!
waffletruck
Wondalicious Wednesday! Le Momma Truck is at 60 Wall St til 4:28pm. Order like a curmudgeon for 1 free dinges. CARTS! Le Goesting is on 24 & 5 by Eataly til all day. Le Bierbeek is at Columbus Circle til all day. Le Vedette is on 60 & 5 til sundown.
realgoodtruck
Good morning!! We are in Midtown at Park Ave and E 47th St already for your breakfast and lunch!!