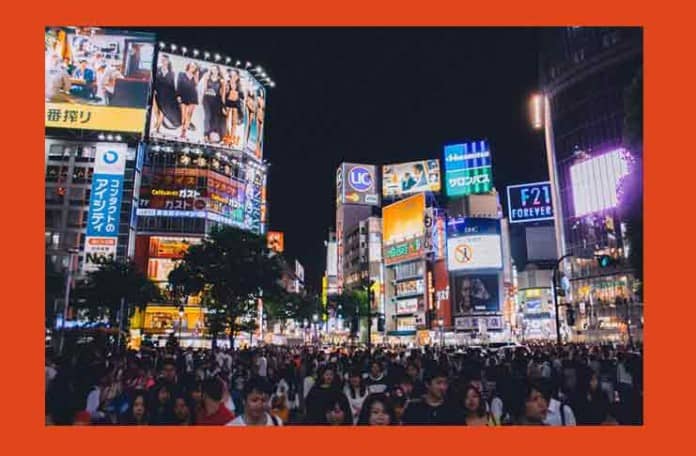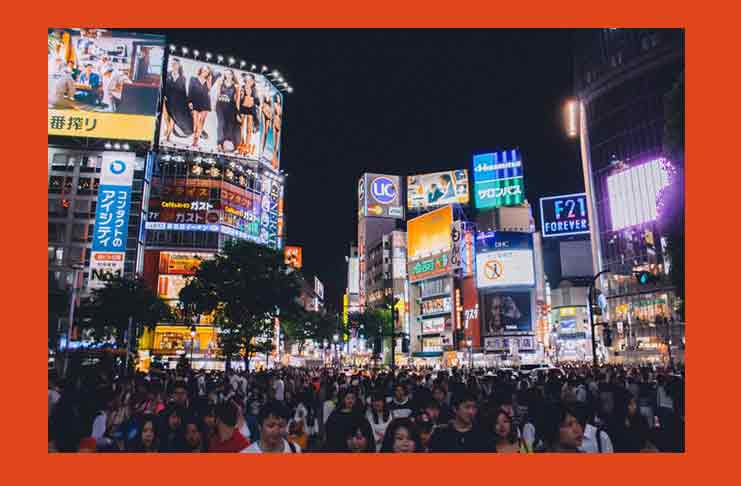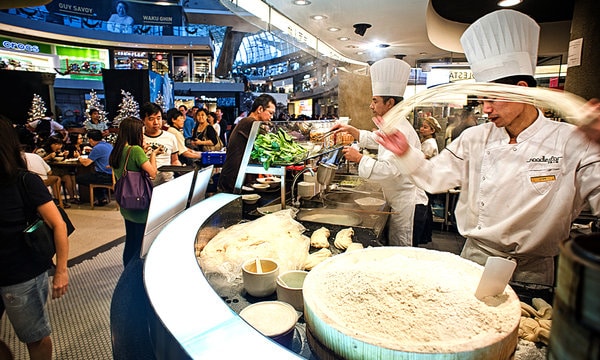 The NY Times recently had an article about how Singapore, world-renowned for its hawker stands, is now opening indoor hawker food courts to woo young and upscale locals and tourists.
The Singapore Food Trail is a hawker food court organized by a large corporation. Promoted as a tourist-friendly way to explore world-class street food, these hawker food courts are a growing phenomenon in the city. The question asked by the Times reporter was: would the food live up to expectations?
From the NY Times: The Food Trail had the atmosphere of an open-air Asian version of "Happy Days": a circle of what looked like a dozen or so traditional pushcarts and stands were accessorized with decorative birdcages, 1960s-era furniture and old street signs. A mix of tourists and locals filled a third of the many tables.
Mr. Lee and I did a lap to get our bearings and then started ordering. Soon our table was overflowing with dishes: chicken rice, bak kut teh soup, rojak (a salad of turnip, pineapple and bean sprouts, with a thick, brown sweet prawn paste sauce), fried oyster omelets and popiah (a spring roll made with a crepelike skin). It was a greatest-hits collection of Singaporean hawker food. The atmosphere may have been kitschy and tourist-friendly, but the food was authentic enough.
Mr. Lee squeezed some lime and added chile sauce to a helping of hokkien noodles — an amazingly rich, fragrant dish of stock-coated egg and rice noodles, prawns and pork. I followed suit.
"Singaporean cuisine is hawker food. This is where we eat every day," Mr. Lee said. "I wouldn't come all the way here for hokkien noodles, even though these are really good — sticky and flavorful. I go to this street in Chinatown, near my restaurant, that people call Chinatown Food Street. But for tourists, this particular hawker court is a great introduction to local street food."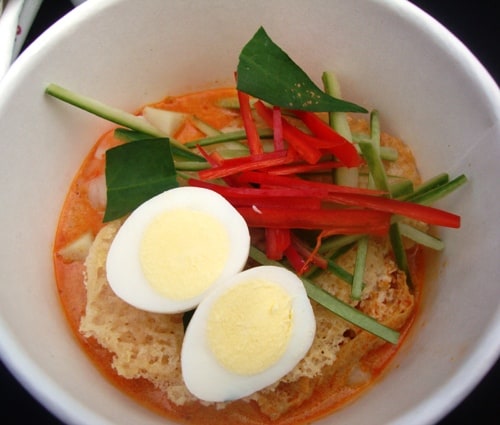 Mr. Lee went on to say that although he approved of any project that supported local food, he generally avoided food courts because they were corporate-owned. "In some cases, they charge higher rent and sometimes even a percentage of the sales," he said of the new food courts. But as we dug into the popiah, he acknowledged that the food was full of complex flavors and made with care. "The hawkers here are not cutting back on quality. The dishes are just a little bit more expensive than what you'd find at local hawker stands."
At an average hawker center, the cooks join forces, renting out tiny spaces within larger ones that are usually owned and regularly checked by the government. (Most of the centers were built in the mid-'80s to relocate hawkers from the streets and to regulate hygienic conditions.) While the city just completed a 10-year program of upgrading 90 hawker centers at a cost of 420 million Singapore dollars (about $325 million), they can still be intimidating, frenetic and, especially for tourists, difficult to navigate.
The food court at the Singapore Flyer was conceived by the dining business arm of Select Group Partners Preferred, a food service company. An ad was placed to initiate an island-wide search for the best "heritage" hawkers (those who have a long tradition of selling a particular dish); 17 respondents were selected.
A few days later, I picked up Justin Quek, one of Singapore's most acclaimed celebrity chefs, at his new Franco-Asian restaurant, Sky on 57, on the top of the almost-700-foot-tall Marina Bay Sands, a casino mall complex that opened more than a year ago. Mr. Quek had agreed to show me around the resort's Rasapura Masters, a sprawling, upscale food court that seats 960. It features a mix of Singapore food stalls like Lau Di Fang, which serves a much-beloved dish called scissors-cut curry rice, and Ng Ah Sio's bak kut teh soup. The place was mobbed. (Surprisingly, restaurants from the celebrity chefs Mario Batali and Daniel Boulud on the floors above were not.)
One of Mr. Quek's favorite stands was Yong Tau Foo, which he described as "very Singapore-style tofu." There were also several stalls selling Thai curries and sushi. "These new hawker courts are more commercialized," Mr. Quek said, "but Rasapura did a good job selecting their vendors."
The original plan was to continue from Rasapura to another new food court, Food Republic Beer Garden (which has a fully stocked "street bar" and frequent live music sessions), in a parking lot near the St. James Power Station, an entertainment center close to Sentosa Island, but Mr. Quek wanted to make sure I had the original hawker experience and told the taxi driver to take us to an area near the former Jackson Center on MacPherson Road.
"Everyone has their favorites," he said, "and you tend to always go back to the same places because they know you and you know their food. When I catch a taste, it stays in my mind. It inspires the food I cook."
He took me to a small, grungy street food center with about eight stalls, sat me down and made a beeline for Lao Zhong Zhong Fine Spice. He returned and gave me a quick tutorial. The star was the thick, pungent spicy sauce, into which we dipped everything. "This is so good sometimes you just can't stop eating it," he said between bites.
He didn't think the hawker culture would die out anytime soon, but like Mr. Lee, he felt strongly about preserving it.
A few weeks later Mr. Lee wrote me that he was pleased to hear that the government was planning to build another 10 new hawker centers over the next decade. "It's good news because it will keep rental costs and food prices low," he wrote. "I hope it will inspire the next generation of young hawkers with creative ideas and give a new identity to Singapore street food." [NY Times]