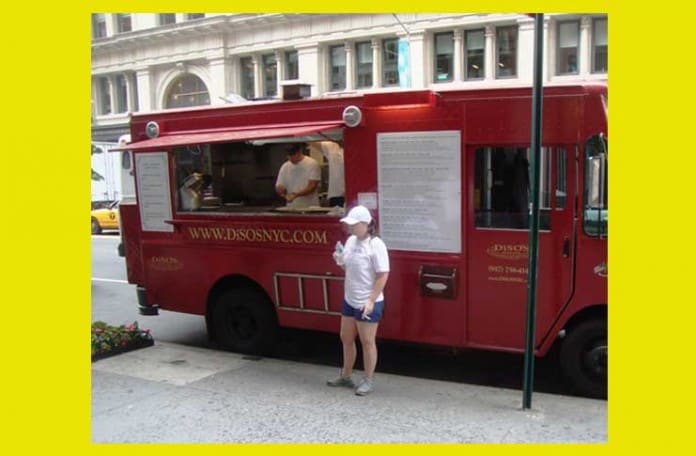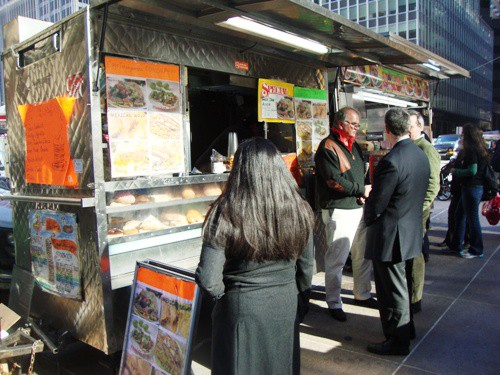 It's a nice sunny winter day in the city.  Perfect for enjoying great New York Street Food from the vendors on the right and the trucks below.
Congratulations to the Red Hook Lobster Pound truck for their rave review in today's Huffington Post.
As always, check the Mobile Munchies twitter feed before heading out, in case anyone had to move at the last minute.
ETRAVAGANZA G morning! Our tasty Athenian breakfast wrap#egg whites turkey, tomato, fresh feta cheese only@ 52 park!