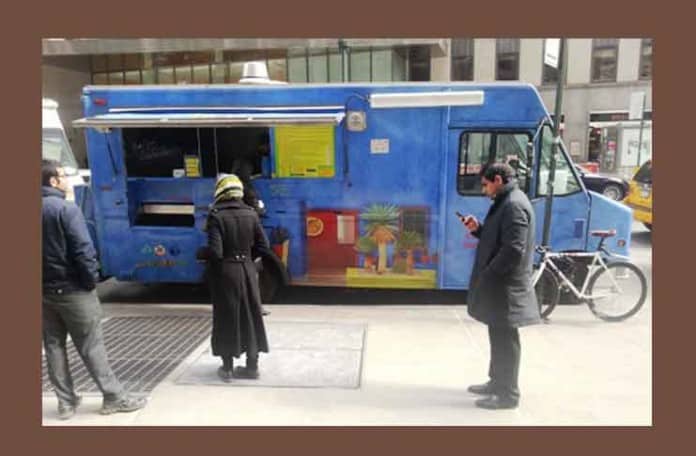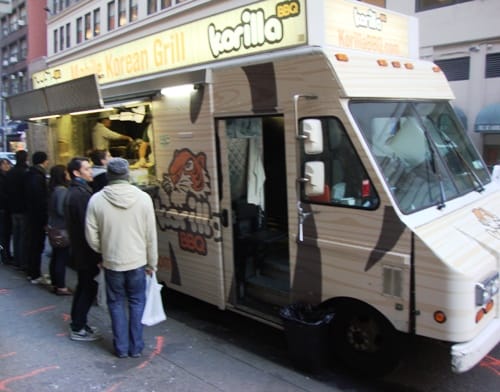 If you haven't seen it yet, Korilla BBQ and Mexicue were both featured in the NY Times Under $25 column today, which you can read here.  Congratulations to both.  Nice timing because we spoke to Mexicue a few days ago about being the next NYSF Featured Vendor Profile, and we will be interviewing them this week.  If you want to read more about Mexicue, keep an eye out for our Featured Vendor Profile, hopefully by this weekend.
The weather is keeping some of the vendors off the street today, but many are still working – and it's a perfect day for pre-ordering your food.  With the rain, be sure to check the Mobile Munchies twitter feed before heading out for lunch in case anyone decided to call it a day early.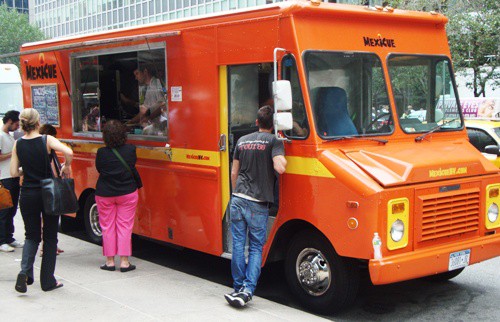 TaimMobile
We just found the perfect spot for today. 5th avenue btw 21st and 22nd av. Scaffolding in front of us will keep line out of the rain!!!