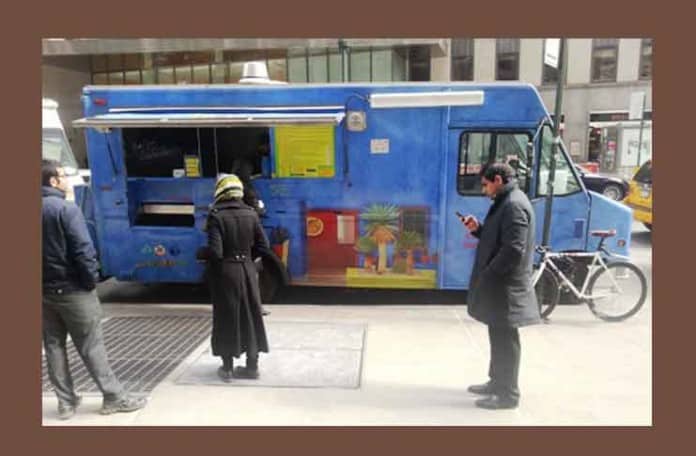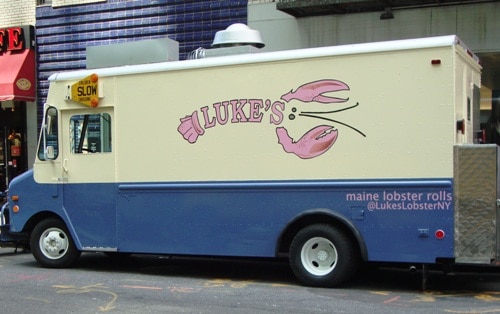 Welcome back if you had the day off yesterday. It's a beautiful day to enjoy great New York Street Food from the vendors on the right and the trucks below.
The police are out in full force around Park Ave.  Gorilla Cheese, Joyride, Feed Your Hole and Frying Dutrchmen have all been kicked out of their spots.  See below for their new locations.
As always, make sure to check the Mobile Munchies twitter feed before heading out, in case anyone else had to move at the last minute.
biandangnyc 24th btwn park and LEXINGTON.
UncleGussys Goodmorning folks Here we go griilin it up on 51 and park. The GEMISTA are coming out of the oven.
fritesnmeats Good morning peeps! Lunch 2day @ 32nd & park av, Burger of the week THE TEXAN grassfed angus patty provolone cheese applewood smoked bacon battered onions & maker's mark bourbon BBQ sauce. preorders r available all day 9172929226 #mobilesecret
BistroTruck Hudson & King Y'all !!!
lobstertruckny Red Hook Lobster Big Red is at 47th & Lex today lobstah lovahs, Come have some afternoon delight done right!!
TheCrepesTruck On 49 & 6 avenue. Come get a brand new special: swiss, goats cheese, scallions, tomato and napa cabbage for $7
waffletruck Tantalizing Tuesday! De Wafel Truck is on 52nd st. btw 3rd & Lexington ave. till 4:26p. FREE DINGES for naming your favorite compound word! Carts! Goesting @ 60th & Columbus (Fordham) till 9:32 Bierbeek @ Columbus Circ. Till 9:58. Central Park carts! Vedette @ 60th & 5th ave. Kotmadam @ Great Lawn (turtle pond) both till sundown!