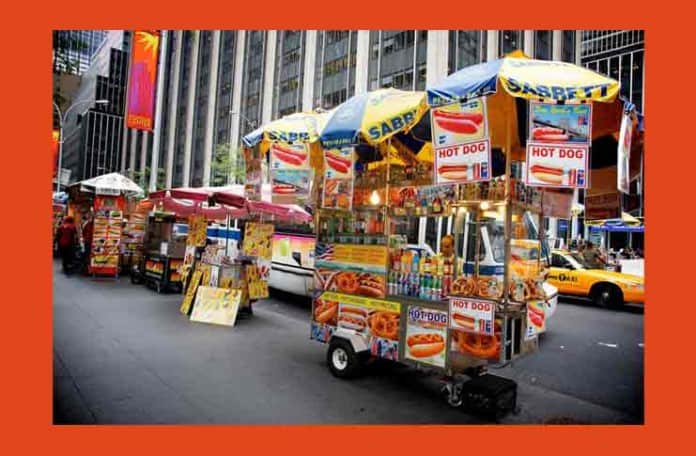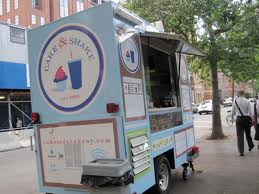 First Cake & Shake had to deal with impostor carts.  Now they have to deal with other vendors exploiting the "veteran loophole" to conduct business in front of the Metropolitan Museum of Art.
As mentioned in Gothamist, A 19th century law permits veterans to sell in areas where others are not allowed to.  Cake & Shake, who reportedly are paying over $100,000 to the NYC Parks Dept for this primo spot in front of the Metropolitan Museum, are suffering.
Other carts have been employing veterans to exploit this loophole, and Cake & Shake's Derek Hunt said his business is down 40%, and will be out of business by the end of the month if nothing is done.  The Parks Department tells the Post that they are working with the NYPD to determine whether "additional enforcement measures can be taken."
At this point, Cake & Shake is refusing to pay the rent because of license-less vendors who sell there by using the veteran loophole.
If you're by the Met, stop by and give them your business.  In addition to delicious cupcakes and shakes, they have savory pastries as well.
More to come…