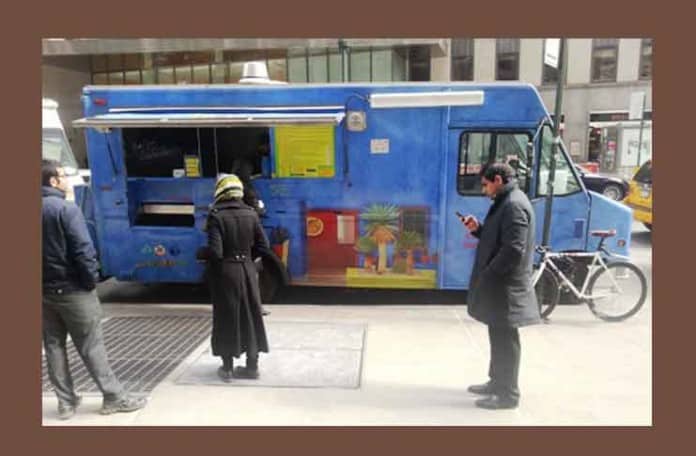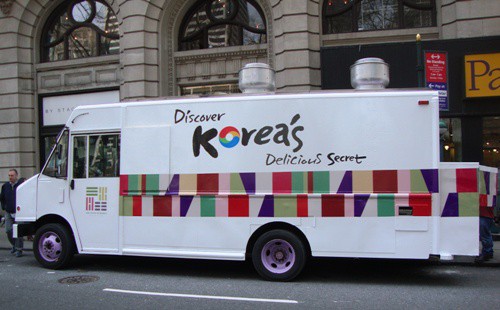 Hello all.  The Korean Mobile Kitchen will be at 6th Ave & 52nd St today serving FREE spicy pork belly sliders from Danji's.  Make sure to get there early.  It will be packed.
Bian Dang has a Groupon special today with $5 buying your choice of Taiwanese fried chicken or pork and dumplings, which is a $6 savings.  Please note this special is only good at the store on West 32nd St, not the truck.
Congratulations to Adam Sobel and the Cinnamon Snail, who were named one of PETA's Top 5 Vegan-Friendly Food Trucks.
As always, check the Mobile Munchies twitter feed before heading out, in case anyone had to move at the last minute.
SweeteryNYC 2 trk's out today, main trk Chopper will b on Hudson/King 8-3:30 +Travelocity scavenger hunt 4p & our CLIO ad agency trk making 4 agcy stops
bigdsgrub In front of 7 Hanover Sq btwn Water St and Pearl St from 11 to 230pm RT @sanbei120: @bigdsgrub when and where?
waffletruck TGIT! Waffle day @ 52nd & Lexington till 4:26:24 pm. Mini Trucks! Bierbeek @ park & 31st till 5pm Goesting @ Fordham 60th & Columbus till 9pm Vedette @ the zoo 60th & 5th till 7pm Allez dedzuu! Tell us who can use some dinges for 1 free topping.