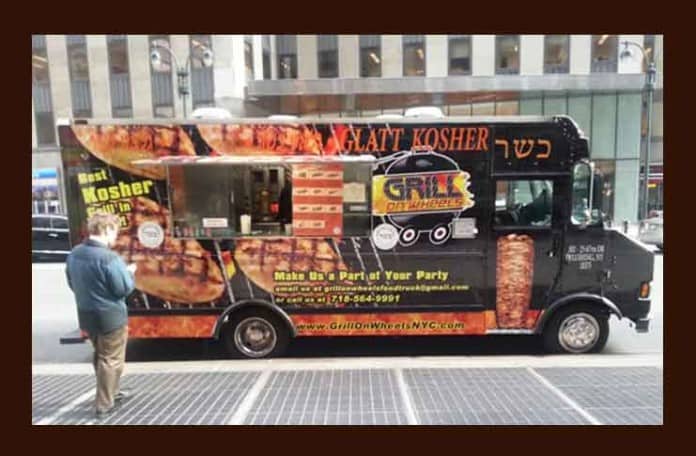 A quiet day on the food truck front.  Some of them are taking the bad weather as a good day to get some work done on their trucks.  Others are out, so let's make their days worthwhile.
fritesnmeats – Check out http://fritesnmeats.blogspot.com for locations, Burger of the Week & the greatest reason to follow us on Twitter. Preorders until 11. 917.292.9226
schnitzeltruck – Hey 57th & bway. You want some schnitz? Same gloomy weather as our debut but hopefully that won't stop you. Be there @ 11:30.
CalexicoCart – Both carts are out today. Roasted pork in a smokey pineapple chili sauce. Enjoy
Food Trucks Not Out Today
waffletruck – Cher amis, dear friends, lieve vrienden: Nice Belgian weather again – rain rain rain. We're staying in today. Stay put.
CupcakeStop – Morning CupcakeStoppers. Unfortunately we're not out today due to rain but should be tomorrow and have exciting upcoming specials for you!
PapaPerrone – We will be back on Wednesday.
TheTacoTruck – We are getting some work done on the truck and will be closed all day. Will be back on the road tomorrow.
Weekly Schedules
waffletruck – Our schedule for the week of 03/29: http://www.wafelsanddinges.com/location.html
schnitzeltruck – http://schnitzelandthings.blogspot.com/ weekly schedule. Have a look see. gonna try to have some veal this week.
As always, check the pink Mobile Munchies twitter feed on our homepage for the most up-to-date information.