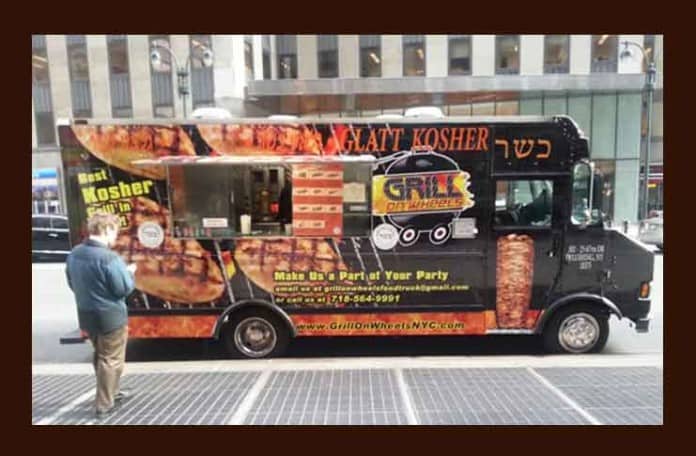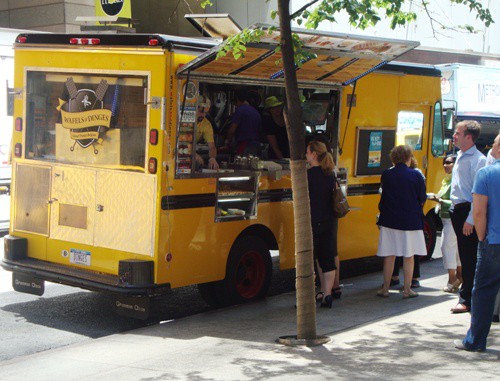 I'm back home in NYC and the mercury has dropped.  Perfect weather for enjoying some great New York Street Food from the vendors on the right and the trucks below.
Looks like things are hopping around Columbia U, with both Wafels & Dinges and Korilla up there.  Souvlaki GR, Eddie's Pizza and the LCB Burger Truck will not be out for lunch today, but Eddie's will be serving dinner tonight.  They all expect to be back for lunch tomorrow.
Make sure to check the pink Mobile Munchies twitter feed before heading out, in case anyone had to move at the last minute.