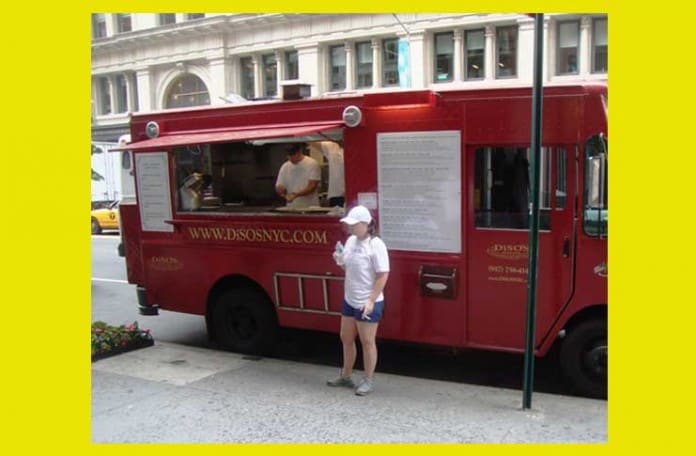 It's a little overcast, but they say it shouldn't rain today.  In that case, I'm having some great New York Street Food from one of the vendors on the right or the trucks below.
We received an email from Korilla early this morning.  For those of you overwhelmed by the multitude of choices (pick one protein, one veggie, one kimchi, one sauce, etc) , they have come up with the Heritage Menu.  This simplifies things by pre-pairing certain combinations that go together naturally.  Now you can ask for 1 of 8 combinations like Ribeye of the Tiger, the Porkinator or I'm Feeling Lucky, if you want to leave the choices up to them.  Hopefully this will cut down on wait times, too.
As always, check the pink Mobile Munchies twitter feed before heading out in case anyone had to move at the last minute.  On Friday, Korilla was chased by the cops and today, Frites 'N' Meats couldn't park in their usual Monday spot because of a film shoot.  It's not easy out there for our friends with the food trucks.