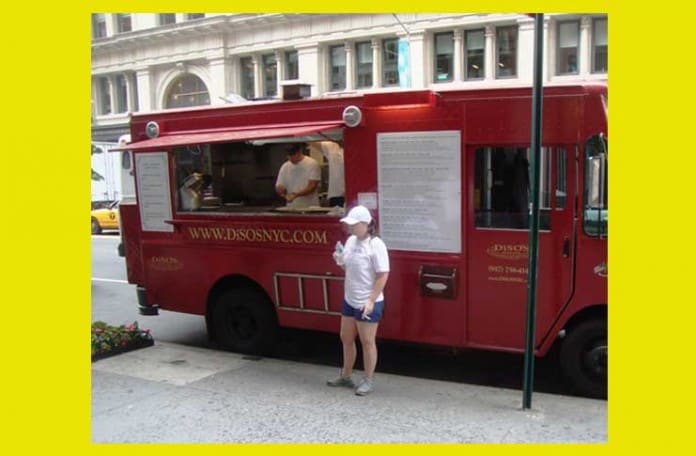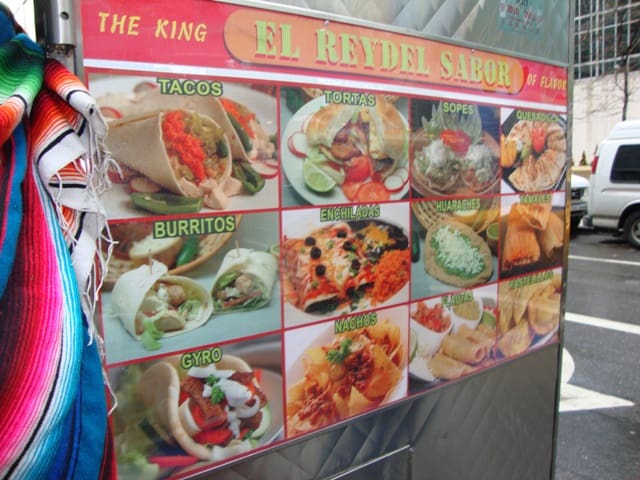 Another hot, steamy day, but you cans still enjoy great New York Street Food from the vendors on the right and the trucks below.
Some of the trucks are late posting their scheules, so make sure to check our Mobile Munchies twitter feed before heading out.
Mexicue 55th and park at 1130am today. It's gonna be hot…bring your squirt guns
CrispOnWheels
We're on Hudson and King today! We also have a zaatar bread today for our Hummus Bowls! Come early if you want to try it…we only got 20
CupcakeStop
Truck#2 is located at Park Ave South btwn 26th &25th Street. Flavors: Cannoli, Coconut Mango, RedVelvet, Choc PB, Oreo, Funfetti, Van/Choc. Truck#1 is at a private event today, but may make an appearance later in the day. Keep an eye on our Twitter for updates 😉
KorillaBBQ Ready at 55th and Lex by 11:30! Roar!
BistroTruck
We are on Wall St & Front St. And we just got a ticket 🙁 Lunch service starts at 11.30a-3p. Special: Panko breaded fillet of chicken served w. Chickpeas salad & basmati rice. Salad of the day: Bistro Salad (beets, carrots, chickpea, organic egg & premium Parmesan cheese.
UncleGussys
Here we go Gyro is ready Chicken is ready Souvlaki is smokin
SweeteryNYC Hey Hudson/King St. you might want to b anywhere other than here on this perfect summer day, but at least you have us by your side all day.
EddiesPizzaNY
Happy monday. We r headed to 52nd btwn 6th and 7th w our cart! Eggplant ricotta special. Truck: 26th and Park – call ahead 917 439 7522
waffletruck
Magicalicious Monday! Le Truck is on Varrick & King until 4:28pm. CARTS! Le Bierbeek is at Columbus Circle Le Vedette is on 60 & 5 Le Kotmadam is at le Great Lawn All til sundown. Tell us a riddle for 1 free dinges today. Aaaaannndd…
LCBBurgerTruck
The LCB Burger Truck is located at 101 Barclay St. today. Come on down for a juicy 100% All Natural Grasss Fed Burger or Sandwich!