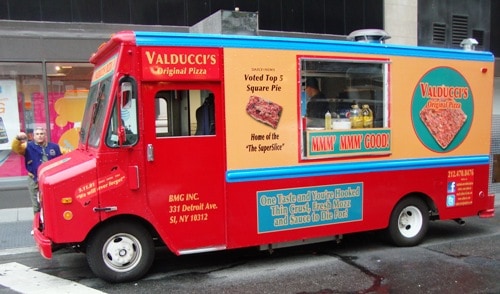 Friday, Friday, Friday, why do we love you so much? Start the weekend early with great New York Street Food from the vendors on the right and the trucks below.
This Sunday is the July installment of the Prospect Park Food Truck Rally, with over a dozen food trucks by Grand Army Plaza from 10a-5p. It will be the debut of the Snap truck, so if you like Chicago dogs and panko-crusted avocado fries, seek them out.
As always, check the Mobile Munchies twitter feed before heading out, in case anyone had to move at the last minute.
Cupcake Crew ‏
TGIF-Truck parked in mid-town East today on E31st & Park ave.Start the weekend off w/a tasty treat