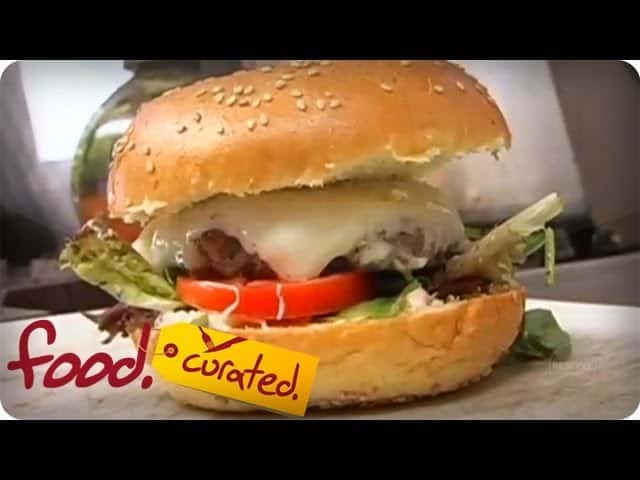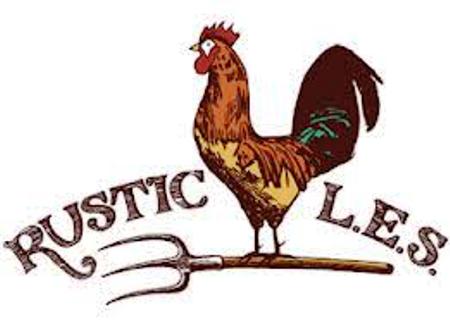 Saturday night we had dinner at Rustic L.E.S., stopping in to see the new restaurant opened by our friend, Yassir Raouli.
We're sure you all know Yassir, who founded Bistro Truck in 2009, and was a Vendy Awards Finalist in 2010.
Rustic L.E.S. opened 2 weeks ago, but we've been out of town twice since it opened, and were not able to get there until this weekend.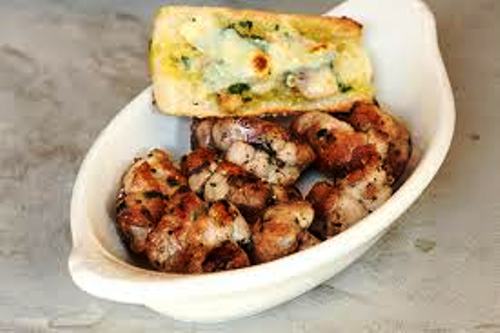 For our first visit to Rustic L.E.S., we wanted it to be a social visit, so this isn't an official review, but we had to let you know just how great dinner was. If you like Bistro Truck, you will love Rustic L.E.S.
Yassir made sure we tried a bunch of different dishes. For starters there were risotto croquettes, then crispy sweetbreads with a balsamic vinegar reduction that was like caramel (photo above).
For main courses, we had Yassir's famous lamb burger with duck bacon and Belgian frites (photo below) , and fried sardines with white bean puree. He also brought out some brussels sprouts, which had pieces of crumbled duck bacon.
Since this wasn't a working dinner, the photos we used are from a Grub Street article from Rustic's soft opening, which were taken by Melissa Hom. There's a very nice slideshow in the Grub Street article, and descriptions of a few more dishes.
Yassir has been toying with the menu, trying to get the perfect combination of dishes. The menu may be a little different when you go, but we guarantee you will enjoy it, and it will be unlike any other restaurant you go to.