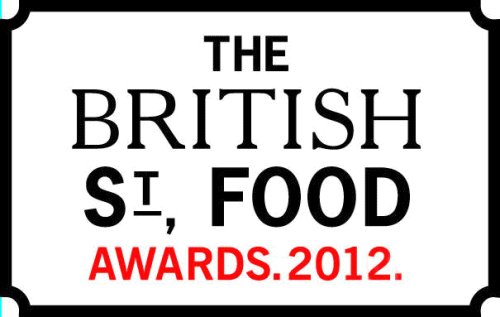 The British Street Food Awards took place in September, so this may be old news to some, but we haven't had a chance to write about it yet.
Now that we're in London and doing some "research" on British street food (meaning eating as much as we can), it seemed like a good time to tell you about the event and the winners.
Since we did not attend the event, the descriptions below were provided by the British Street Food Awards Website and Newsletter.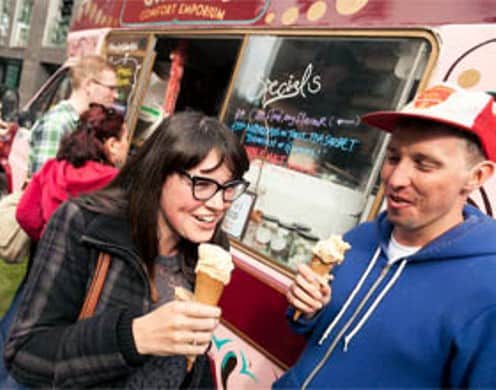 The British Street Food Awards landed in London on the weekend of September 15-16, and the coolest exponents of the art battled it out for Best of the Best. We were part of an amazing East End knees-up called Fifteen Street. There were DJs and live music, a grassy picnic area, cocktails at Ginstock and Rumstock (a head-to-head shake-up and-stir off with the country's finest bartenders), London's best craft beers, and a horse box that baked bread on site. It's fair to say that we "rolled out the barrel".
The winner of the 2012 British Street Food Awards was Claire Kelsey, and her ice cream van 'Ginger's Comfort Emporium'. Claire makes flavours for grown-ups, with odd flavour combinations like Extra Virgin Olive Oil With Smoked Sea Salt, and White Chocolate With Pink Peppercorns. Because of Claire's imaginative menu for the finals, the judges also awarded her Best of the Best – sponsored by M&S (Marks & Spencer to us yanks) – as well as Best Dessert.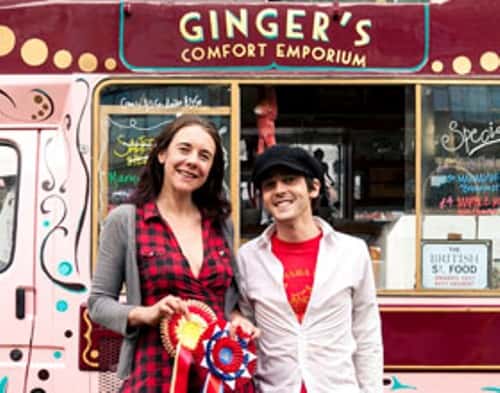 Winner of the Best Breakfast category was Simon at Luardos with his Huevos Rancheros Breakfast Burrito. It turned that whole "I Hope It's Not Eggs For Breakfast AGAIN" feeling on its head. Especially when it was matched with the winner of Best Drink, a spiced Masala Chai from Manjit's Kitchen in Leeds. This warming, fragrant tea of ginger, cloves and pepper was (despite one of the judges asking if he could use it as a poultice for his neck) elegant and sweet.
The winner of Best Pie (although arguments raged all weekend about what actually constituted 'a pie') were Well Kneaded, with their Firebread Calzone. Some judges preferred the rich, savoury pork pie from What The Dickens, but the thin, airy British calzone, stuffed with ham and blue cheese, won out in the end.
Jonathan Williams from Café Mor, who was the overall winner of last year's British Street Food Awards, took home Best Sandwich this year. His Seashore Wrap With Fresh Crab – from Pembrokeshire, of course – was developed for the Olympics, and the judges were happy to award it a gold medal. It had nothing to do with the fact that he brought along his cute little baby. Read about the rest of the Awards here.
We have also included a video below of the 2012 British Street Food Awards. Definitely have to make it there next year. Please don't schedule it for the same weekend as the Vendy Awards, as it was this year.