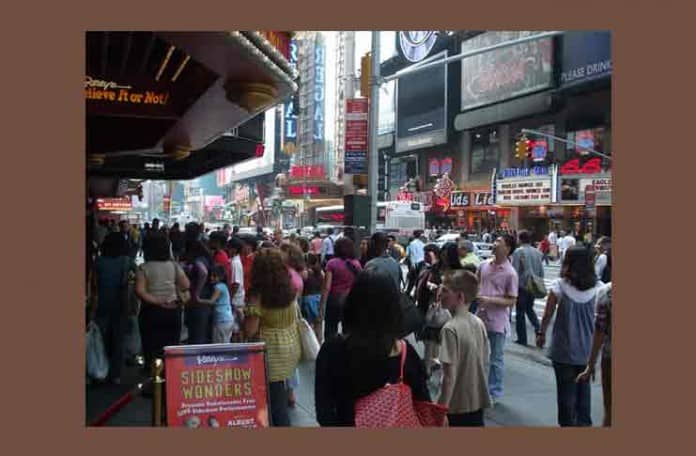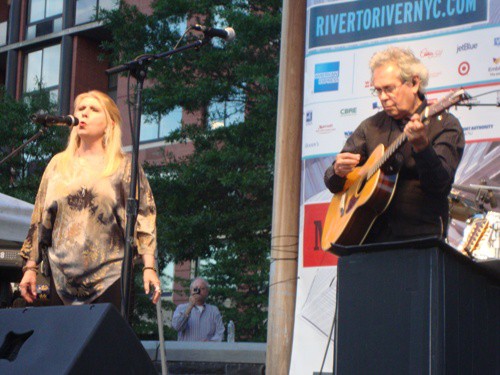 It was a gorgeous night last night, so we went down to Rockefeller Park at the north end of Battery Park City to enjoy some music by Steve Hackett (formerly of Genesis) and Renaissance as part of the River To River Festival.  Yes, it had the feel of the 70's, but it was a beautiful night in a park listening to music outdoors – and enjoying dinner from Frites 'N' Meats.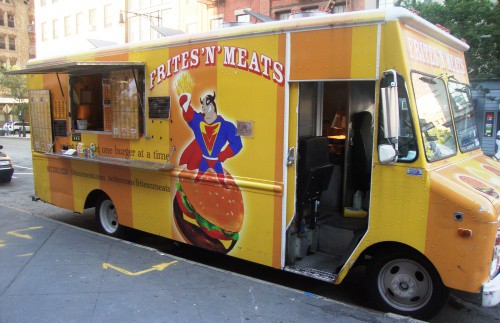 Frites 'N' Meats was parked at their usual evening location of Greenwich and Duane Street in Tribeca.  A quick stop to pick up dinner, then a few blocks over to Rockefeller Park for the River To River Festival.
We pulled out our sheet and immediately started digging into some Frites 'N' Meats for dinner.  I'm not going to review dinner because I've already reviewed their lunches several times.  Suffice it to say it was as delicious as usual.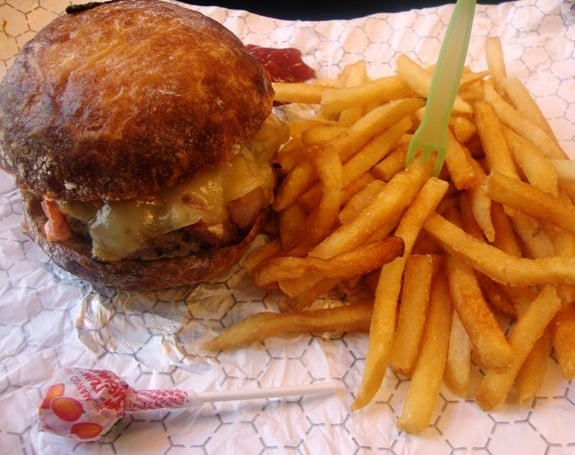 First up was Steve Hackett, a co-founder and former guitarist for Genesis.  I really like old Genesis with Peter Gabriel and Steve Hackett. Once those guys left, they turned into a pop band.  Before that, they were quite musically adventurous and had very theatrical shows.  His solo music is also very intricate, and his band was as dexterous as they come.  They were all really great musicians.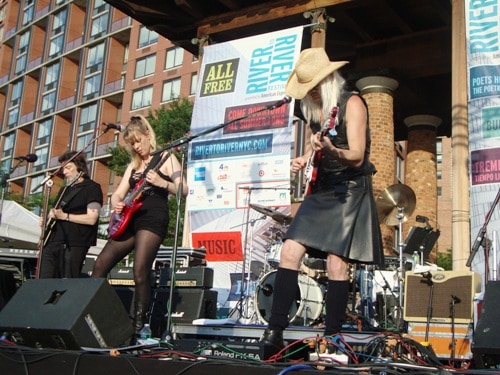 After a short break, Renaissance took the stage.  They were very popular in the 1970's and 80's, and singer Annie Haslam has an awesome multi-octave vocal range.  While everyone was a little older, Annie could still sing beautifully, and they played mostly hits such as Carpet of the Sun, Running Hard and Mother Russia.  They played one new song, The Mystic and the Muse, which fit right in with their older material.
All in all, a very pleasant evening.  The River to River Festival is going on all summer, and every event is free.  Can't beat Frites 'N' Meats and free music in a park by the Hudson River.