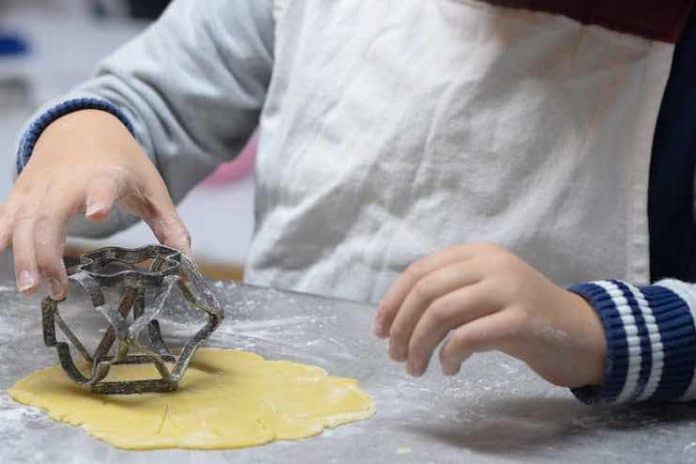 Whilst summer is always the best time for your kids to be outdoors, enjoying the sun and the fresh air, there are also some activities they can do indoors during the season when it is too rainy or extremely cold to go out. Summer activities need not be all about being outdoors, after all, and if you want your kids to learn some new things during their break and appreciate food (and how it is made) at the same time, then you can definitely benefit from a few brilliant kitchen activities with your young ones. You don't have to limit the activity to just baking biscuits or a cake, either – there are a good number of activities you can do with your kids in the kitchen, and this means coming up not just with an exciting activity, but preparing some healthy and delicious snacks as well. So, here's your guide to summer kitchen activities 101: some easy ways to spend time in the kitchen with your kids.
Make bread – in a bag!
As young as your kids are, they will certainly appreciate learning how to make bread – baking bread is one of the most interesting activities you can do with your kids, and they can learn to mold and shape the bread and enjoy eating it once it's out of the oven. And with bread in a bag, you don't have to worry about too much mess, either. To make it, simply put a cup of flour in a zip bag, then add water, yeast, and sugar. Then zip up the bag and mush it up so all the ingredients are mixed well. Let the bag rest for about 10 minutes so the yeast activates, and then add some salt, olive oil, and another cup of flour into the bag. Mush it up again, and once it's all mixed together, turn the dough onto the tabletop and have your kids knead it until it is smooth (don't forget to add a little bit more flour to the dough as well). You can then have them shape the dough as evenly as possible, but the shape doesn't have to be perfect, mind you – as long as it's a relatively even shape, it will do fine.
Enjoy some chocolate-coated bananas
Most everyone has heard of the combination of chocolate and bananas – it's undoubtedly yummy for both kids and adults alike. But one other brilliant kitchen activity you can do with your kids is making chocolate-coated bananas. The process is quite simple, but the result is scrumptious. Just melt some milk chocolate and peel a few bananas, place each banana on a popsicle stick, and dip each banana until fully coated in the chocolate. You can then have each kid make their own version by presenting them with a spread of toppings and coatings, such as nuts, sprinkles, coconut, white chocolate bits, and more. Then just place the coated bananas in the freezer for a few minutes so the chocolate hardens, then and enjoy.
Make some delicious pancakes
Pancakes are always a great snack for any time of day, and you can have your kids make their own mini pancakes with some fantastic pancake molds, such as those from MoldyFun, where you can get some interesting alphabet mold shapes as well (perfect for chocolate and biscuits). Don't forget to top those pancakes with delicious maple syrup, molasses, powdered sugar, or jam, and layer on the butter as well. Yum!