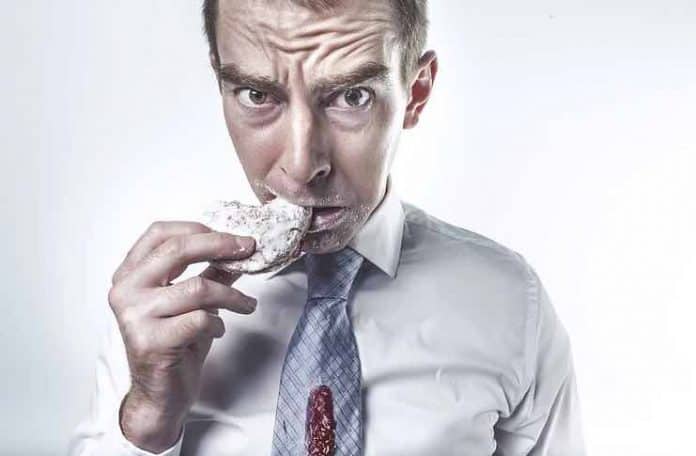 CBD oil is being touted by its users as having extraordinary medicinal properties, using it for treating depression, anxiety, insomnia, inflammation, and pain, among others. Quite what CBD does and how it does it is the subject of intensive study by scientists around the world.
Cannabidiol is found in significant quantities in the leaves of the hemp plant, which is a member of the cannabis family of plants. Unlike another cannabis component, tetrahydrocannabinol (THC), CBD doesn't have psychoactive effects, so it won't make you high.
The most common way that CBD is used is in an oil form that can be administered topically or sublingually. But there is a growing awareness about using CBD in your cooking to ingest it orally. 
Lots of recipes incorporating CBD abound, but here are a few you should definitely try first:
Lavender and Lemon CBD Collins
If you're hankering after a tall glass of something deliciously icy after a tough day at the office, look no further than this chilled beverage.
Makes 1
Ingredients for lavender syrup:
1 cup of water
3 tablespoons dried lavender (flowers)
1½ cups sugar
Method for lavender syrup:
Bring the water and dried lavender to the boil in a saucepan.

Once boiling, add the sugar, stirring until it dissolves.

Turn down the heat and allow the solution to simmer for 20 minutes.

Remove from the plate and allow the solution to cool to room temperature.

Strain the solution to remove the lavender and store it in an airtight canning jar.
Ingredients for the beverage:
45ml gin

30ml lavender syrup

30ml lemon juice

1 cup ice

1 bottle of sparkling water

Your preferred dose of CBD oil
Method for the beverage:
Put the gin, lavender syrup, CBD oil, and lemon juice into a cocktail shaker and blend well. 

Put the ice into a glass and pour the cocktail over it.

Add some sparkling water to top up your glass.

Garnish with a slice of lemon before serving.
CBD guacamole 
Guacamole is a versatile dish and always comes in handy when you're entertaining. It can be served as a dip for finger foods, and as a topping for pizzas or hamburgers.
Ingredients:
3 avocados with peels and pits removed, contents well-mashed

The juice of a lime

½ cup peeled, diced onion

3 tablespoons fresh cilantro, chopped

2 small tomatoes, finely diced or grated

1 teaspoon each minced garlic and salt

A pinch of red pepper

Your preferred dose of CBD oil
Method:
Add the lime juice, salt, and CBD oil to the mashed avocado and mix thoroughly, making sure the mixture is smooth.

Add in the tomato, cilantro, garlic, and onion, and mix well.

Add red pepper to taste and blend or leave it on the surface as a garnish.

Refrigerate for at least an hour before serving.
CBD-infused healthy breakfast
Breakfast is the most important meal of the day if the experts are to be believed. 
Makes 1
Ingredients:
²/₃ cup Greek yogurt
½ cup granola mix
2 tablespoons honey
6oz fresh blueberries (or any other berries you prefer)
A pinch each of salt and cinnamon
Your preferred dose of CBD oil
Method:
On a low heat, use a double boiler to warm the honey and mix it with the CBD oil. Allow the honey to cool.

In a bowl, mix the Greek yogurt with the salt and cinnamon. 

Put half the yogurt into a parfait glass and cover it with half the granola. Then add half the berries.

Drizzle about half the CBD-infused honey over the berries.

Use the remaining half of the ingredients to make the same layers: yogurt, granola, berries, and honey.

Serve cold.
A CBD-infused vegetarian pasta dish
Nothing hits the spot like a warm pasta dish after a long day at work or school. Not only that, pasta dishes are quick and easy to prepare.
Ingredients:
8oz. sliced button mushrooms
2 chopped medium tomatoes
4 cups spinach 
½ cup marinara
₁/₃ cup Greek yogurt, unflavored
¼ cup parmesan cheese, grated
4 cloves garlic, minced
1 tablespoon olive oil
12oz cooked and drained penne pasta
A pinch of crushed red pepper flakes
Salt and pepper to taste
Your preferred dose of CBD oil
Method:
Heat the olive oil and add in the garlic and red pepper flakes. Cook for about 2 minutes, after which the garlic should be soft.

Add some salt and pepper, and then the mushrooms and tomatoes. Cook for another 5 minutes, after which the mushrooms will start secreting water.

Add the spinach and cover the pot, allowing it to wilt for two minutes.

Uncover the pot and stir in the marinara sauce. Stir it in, then remove the pot from the heat and allow the mixture to stand for about 5 minutes.

In a separate bowl, mix the Greek yogurt and CBD oil together.

Stir the yogurt and CBD oil into the vegetable mixture, then add the pasta.

Toss the mixture gently until the sauce covers everything.

Serve topped with grated parmesan cheese.
CBD coffee
Are you the type of person who cannot function until they've had their first cup of coffee in the morning? Well, you're not alone. Your first caffeine hit of the day can set the tone for the hours to come, so you might as well kick your day off with a bang.
Ingredients:
1 teaspoon each organic butter and your sweetener of choice
Creamer, according to taste and preference
Your preferred dose of CBD oil
2 drops of peppermint oil (if your CBD oil is unflavored)
A pinch of cinnamon
1 cup of freshly brewed coffee
Method:
Pour the hot coffee into a blender.

Add the remaining ingredients and blend for at least 10 seconds. The mixture should froth.

Serve in a coffee cup, topped with a dash of cinnamon.
Note:
You can use a stick blender and cup if you don't have a regular blender.